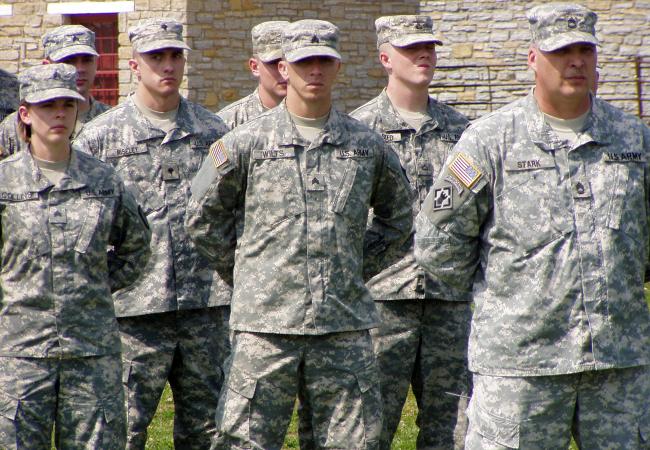 A Minnesota-based Army Reserve unit is sending 130 soldiers to Afghanistan to build bridges, roads and military facilities.
Most of the men and women with the 372nd Engineer Brigade are from five states including Minnesota. Their mission also includes mentorship to the Afghan National Army.
During a deployment ceremony Monday at Fort Snelling, Brigadier General Charles Martin, the brigade commander, thanked the soldiers' families for letting their loved ones serve the nation.
"You the families on this field today are the foundation of the beauty and the greatness that is America," Martin said. "Without you we would not have these great men and women who are our soldiers and we would not have the great support of you in this process."
First Lieutenant Willie Sadler of Maplewood said the brigade will also be prepared for combat.
"Build a road with one hand and fire your weapon with the other, as a figure of speech," Sadler said. "We're doing stability and support operations, during which full-blown combat can and does occur from time to time."
The soldiers will train for several weeks at Fort McCoy, Wisconsin, before heading to Afghanistan. Gov. Tim Pawlenty, and senators Amy Klobuchar and Al Franken also spoke at the deployment ceremony.