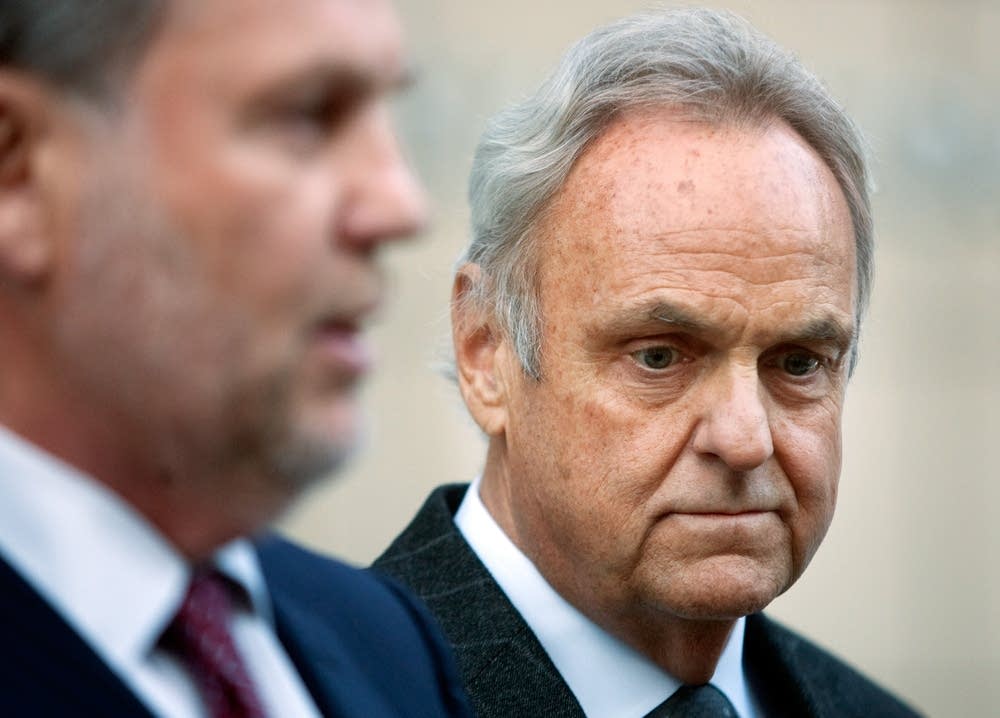 A judge in former auto dealer Denny Hecker's bankruptcy case is allowing U.S. marshals to enter Hecker's home in Medina as attorneys inventory and seize items.
U.S. Bankruptcy Judge Robert Kressel said in an order issued Monday that the trustee handling the case, Randall Seaver, may go to the property and tag items owned by Hecker and his girlfriend, Christi Rowan. Kressel said the marshals may use reasonable force to allow Seaver and his attorneys to do their work.
The order came after Rowan had refused to allow the Seaver's attorney, Matthew Burton and an auctioneer to enter the home.
Kressel ordered Rowan and Hecker against removing any assets from the home.
Seaver believes there are numerous items in the home that are subject to liquidation in Hecker's bankruptcy case, including many flat panel televisions.
Burton said Monday that he was meeting with Hecker and Rowan's attorneys at the home to tag items. He expected the items would be picked up later.
Hecker faces 25 federal criminal charges including fraud and money laundering in connection with an alleged scheme to defraud lenders. He has pleaded not guilty to the charges, which include hiding assets as part of his bankruptcy case.