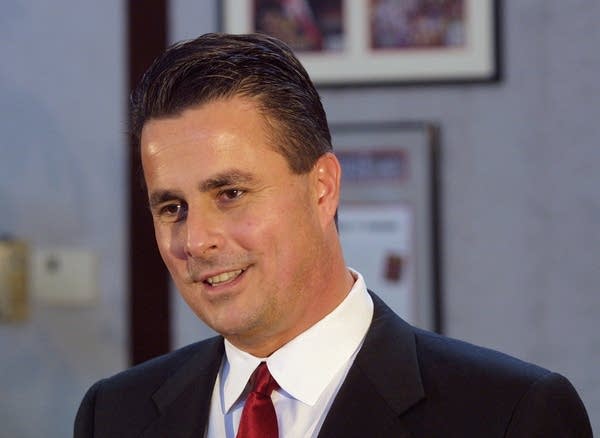 Federal agents and a forensic accountant who played key roles in the investigation that brought down Minnesota businessman Tom Petters were honored Tuesday for their work in uncovering the $3.7 billion Ponzi scheme - the largest financial crime in state history.
FBI Special Agents Brian Kinney and Eileen Rice, and Internal Revenue Service Criminal Investigation Division Special Agent Kathy Klug received the U.S. Attorney's Office Law Enforcement Award on Tuesday.
FBI forensic accountant Josiah Lamb also received special recognition for his role in figuring out the complex fraud.
"The successful results we had in the case are directly attributable to their efforts," Assistant U.S. Attorney Joe Dixon, the lead prosecutor on the case, said at an awards presentation attended by family members and colleagues. "It was all about the evidence."
Petters, whose company Petters Group Worldwide had holdings including Polaroid and Sun Country Airlines, was convicted in December on 20 counts of wire fraud, mail fraud, money laundering and conspiracy and is serving a 50-year sentence. He is appealing.
Prosecutors say Petters, 52, duped his victims out of billions by using false purchase orders to get them to finance what they thought were deals for electronics that would be resold to retailers at a profit.
In reality, prosecutors say, the funds were diverted to support the lavish lifestyles of Petters and his top executives. There were over 400 victims, including pastors, retirees, and hedge funds.
"The magnitude of the loss was really sort of off-the-charts for us," said FBI Special Agent in Charge Ralph Boelter.
The scheme began to unravel in September 2008, when a vice president at the subsidiary Petters Co. Inc., Deanna Coleman, went to federal authorities. Coleman returned to the company's headquarters the same day wearing a wire to help prosecutors. Secretly recorded conversations, e-mails and fraudulent documents were among the key evidence in the case.
"This is the most exciting, most rewarding time I've ever had in my career."

FBI special agent Eileen Rice
That first meeting with Coleman changed the lives of investigators - who began working around the clock to gather evidence linking Petters to the fraud. Hundreds of agents and officers from several agencies were involved.
U.S. Attorney B. Todd Jones said the sheer audacity of the fraud, as well as the size and duration of it, made the case unique.
He said he was pleased to present this year's award, which is given annually to a member of law enforcement or law enforcement team for outstanding work on a federal case, because it shows how this investigation truly was a team effort.
"No one person did it by themselves," Jones said.
Those attending Tuesday's award presentation talked about the intensity of the investigation and joked about the many late-night e-mails and long hours it took to bring the case to trial. With awards in hand - and a conviction and lengthy sentence for Petters - they didn't seem to mind the hard work.
"This is the most exciting, most rewarding time I've ever had in my career," Rice said.
(Copyright 2010 by The Associated Press. All Rights Reserved.)