Twin Cities hospitals and nurses have accepted a federal mediator's request to return to the negotiating table.
About 12,000 Minnesota nurses voted overwhelmingly Monday to authorize an open-ended strike on 14 hospitals in the Minneapolis-St. Paul area. Monday vote gives nurse-negotiators the power to set a strike date. But the nurses union said it will not use that bargaining tactic if talks with the hospitals show signs of progress.
NURSES: RESUMING TALKS A POSITIVE STEP
Dick Hebrink, a nurse negotiator who works at at St. Joseph's Hospital in St. Paul, said the agreement to resume talks is a positive step.
"We embrace that idea, and that's what we were hoping for after the results of yesterday," he said.
Hebrink believes the nurses' vote authorizing a strike played heavily in the hospitals' decision to restart contract talks.
Maureen Schriner, the spokeswoman for Twin Cities Hospitals, called the strike vote results disappointing, and suggested that the strike threat could be a distraction that makes it more difficult to hammer out a deal.
"We need to have in place a focused attention to contract negotiations," she said. "And this rush toward a strike by the union -- it still doesn't make sense, even with the federal mediator calling us back to negotiate."
NURSE-TO-PATIENT RATIO STILL AT ISSUE
Schriner said hospitals support renewing contract talks, but she said the nurses' demand for firm nurse-to-patient ratios needs to be taken off the table. On MPR's Midday program, Schriner said California is the only state in the nation that mandates strict ratios and so far, she said the results of that experiment are not impressive.
"In looking at the evidence, what we can see is the staffing ratios have not worked in California to improve quality of care," she said. "They're hugely expensive and they're unproven."
The nurses are asking for ratios that generally would restrict nurses to caring for one or two patients if they work in a critical care area. On intermediate medical units, that ratio would range from one to three patients, depending on how sick the patients are. And on general medical and surgical floors, the ratio would increase to four patients per nurse.
Hebrink said some Twin Cities hospitals already follow these staffing guidelines. But he said most of them don't adhere to the ratios 24 hours a day.
"The problem that we see is sometimes if there's a sick call, there isn't another nurse. So they just kind of have to absorb that," he said. "We're looking at having enough nurses to be able to have that ratio and provide safe patient care and quality care."
The nurses say the staffing issue is their No. 1 contract priority. But the hospitals say it's just one of three issues that nurses are dug in on.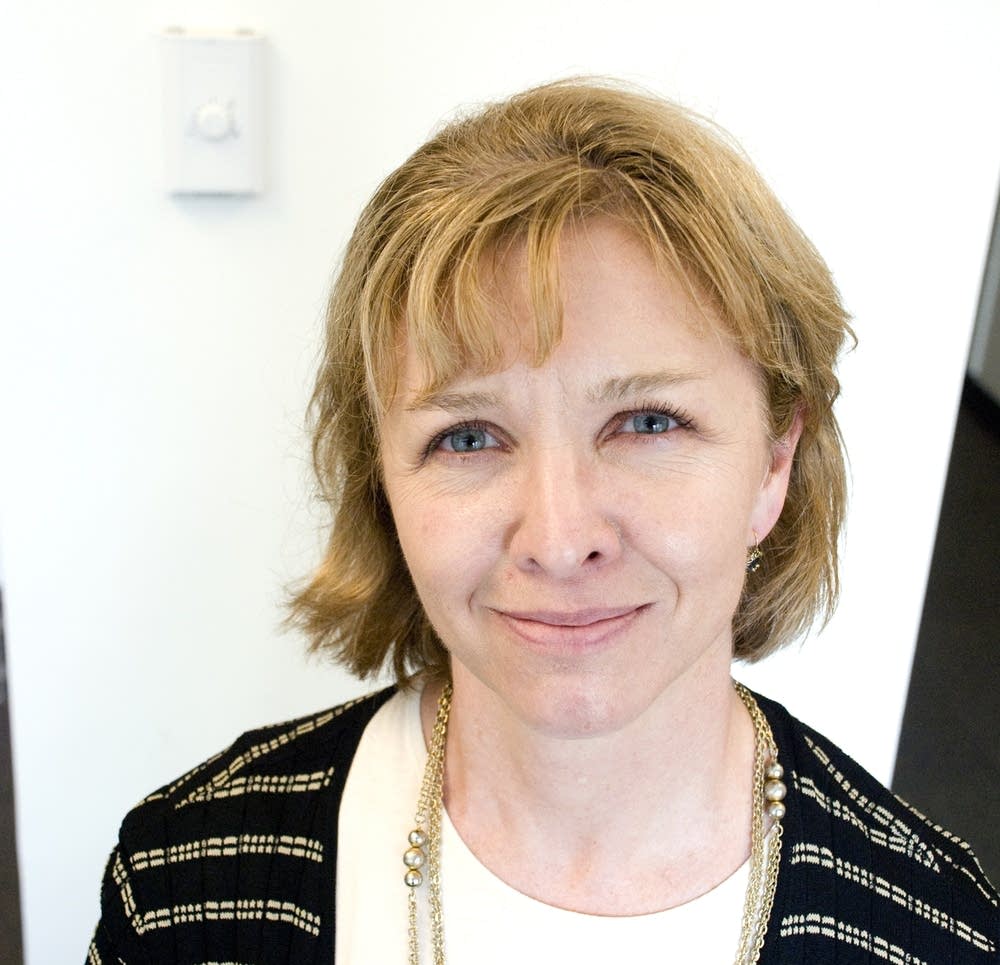 The hospitals say nurses refuse to make any adjustments to their guaranteed pension benefits or their health plan. And they want pay increases of 3.5 percent to 4 percent for each of the next three years.
Hebrick said on MPR's Midday program that hospitals are trying to portray nurses as greedy.
"We have never put it out there that it's all about the wages," he said. "The wages are just a proposal that we have on the table as a bargaining chip. The employers, we feel, are putting that forward as kind of a way of trying to make the nurses look bad in all this."
LOOKING FORWARD
Both sides readily admit that despite months of negotiating, and a one-day nurses strike held earlier this month, they are still far from reaching a deal.
Economist Aaron Sojourner predicts that will soon change. Sojourner teaches labor relations at the Carlson School of Management, and said the stakes for both sides are much higher now.
Sojourner said there could still be several weeks of bumpy on-and-off negotiations, along with the possibility that a strike date could be set. But he said usually that's part of each side's strategy -- to show their constituents that they're working hard for a good deal.
"If the settlement comes too easy, people might wonder," he said. "It's like if you go to a car dealer, and you make an offer and they accept your first offer, you feel like, 'Oh, maybe I should have offered a little less.'"
Sojourner said if negotiations show progress on Thursday, that's a good sign that both sides are finally ready to make some concessions. He said if there's no movement Thursday, and no additional talks scheduled, that could be viewed as a sign that a strike is more likely.