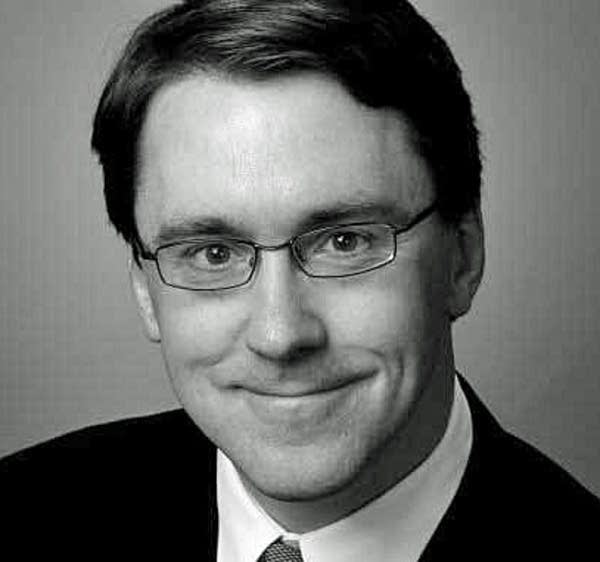 The current issue of Consumer Reports has a new survey, not about digital cameras or cars, but about doctors and patients. The popular consumer magazine surveyed some 660 primary care physicians and 49,000 subscribers to find out more about their attitudes toward each other.
Dr. Jon Hallberg, a regular medical analyst for MPR News, spoke with MPR's All Things Considered about the survey.
Tom Crann: Let's start with a few bullet points that you found notable and one of them is that forming a relationship, a long-term relationship, between doctor and patient is important. Why is that?
Dr. Jon Hallberg: I think this goes to the core of being a primary care provider and that is that if you have a long-term relationship with someone, or even just start to form that, then you understand who they are, their sort of place in society, what makes them tick and what their problems are. And research bears this out that once you know somebody it is cost effective medicine. People are less apt to have ongoing health problems or get unnecessary tests if someone knows their story.
Crann: The issue of common courtesy came up and came up pretty prominently. What did the survey say about that?
Hallberg: It did. This is the No. 2 thing that physicians indicated was important and that is being respectful and courteous toward them.
Crann: This is physicians wanting patients to be respectful toward them. Does it work the other way?
Hallberg: Oh, absolutely. This is certainly a two-way street. I would add one thing: courtesy toward staff. And this is a big, big pet peeve of mine, and that is that people will often have one kind of persona or attitude toward a scheduler, triage nurse or front desk person, and in small clinics like mine I hear about that.
Crann: Also in this survey the topic of common courtesy came up. Aside from just politeness, why is that important?
Hallberg: I think that it goes a long way to actually get better health care. This is nothing fancy; it's just being courteous, being kind not only to the providers, but also to all of the staff, all of the people involved with clinical care because if a person is not kind to the front desk person I hear about that.
This isn't to say that you're going to get less good health care but if the encounter doesn't go well -- if it's just someone who's coming in, they're angry, they're not listening, they've got an agenda, it's hard to provide the best possible care for that person than if they were to take a step back, take a breath and were just more courteous about that.
Crann: The top complaint of doctors in this survey was noncompliant patients. What are we talking about?
Hallberg: Not listening to what I have to say. I think that is what it boiled down to. I'm not sure this would be my top complaint but I can see it. I think if someone comes in and they're seeking your advice, they're seeking your counsel and they don't follow through with it, then what's the point?
That's not to say that you can't have debate. I really enjoy visits where there's some give and take ... here are the plus-sides of it and the downsides to it. So, it's not just that you have to come in, listen to what I'm saying and do it. But if it's decided that this is the best course of action, whether it's a medication, some physical therapy or some counseling, whatever it might be. So, if a person doesn't follow through with it that does get frustrating.
Crann: Are primary care physicians by and large control freaks?
Hallberg: We are much less, further over in the scale of 'control freakness' than I have to say my surgery colleagues, for example.
Crann: Why is that, do you think?
Hallberg: It's not the nature of who we are. I think we're the 'soft, squishy, negotiate' kind of people and we're not the 'let's go fix this with a scalpel.' It's very much at the core of who we are and the type of people who are drawn to this type of medicine.
Crann: There were a few disparities in attitudes between doctors and patients on a couple of issues. For example: let's talk about treatment of pain. Nearly 80 percent of patients said doctors do a good job, they treat their pain adequately. But close to 40 percent of doctors didn't think they did such a great job.
Hallberg: [These are] primary care people, so we are not people who probably give ourselves enough credit for what we do ... When people come in with pain, they're suffering -- let's just put it that way, that a lot of times [doctors] think 'what did I do today? How many people did I really help?'
And the reality is probably more than I thought. And the reality is that I did something when I may not have realized it. We don't always have to give a shot or do something to alleviate pain and suffering; sometimes just the visit is therapeutic and I think that's kind of what that gets at.
Crann: Also a disparity with getting information on the Internet. 61 percent of patients say they look online before they visit a doctor, but only 8 percent of doctors say that's a good idea. Why?
Hallberg: That's probably a little reactionary. I think it's because anything and everything is out there, and so many people get worried. In fact, that's becoming a big part of what I do and what all of us in primary care will be doing, and that is providing context. People get information, may be from family and friends (the old fashioned way) or it might be the Internet now, kind of how everyone is getting their information. It's not vetted; there is a lot of stuff out there and bad information, people come in so much more amped up and anxious than if they had just sort of looked at some good information to begin with.
Crann: What surprised you most about this survey?
Hallberg: The four-page article ends with something about the vast number of physicians who talk to drug sales reps, and I'm actually really surprised by that. The point being that patients should understand that we may be influenced by information from pharmaceutical sales reps. I haven't done this in a number of years, and many of my colleagues at the University of Minnesota have not either. I think we decided many years ago that it just wasn't good medicine, and I know people take issue with that. But that was surprising to me -- something like 36 percent of physicians were contacted more than 20 times a month by pharmaceutical reps and the vast majority spent hours a week having conversations with them. I almost have to wonder about the accuracy of that, but again, there were 660 physicians surveyed, so there has to be some truth to that.
(Interview transcribed by MPR News reporter intern Anissa Stocks.)