Drive for efficiency changes look of local government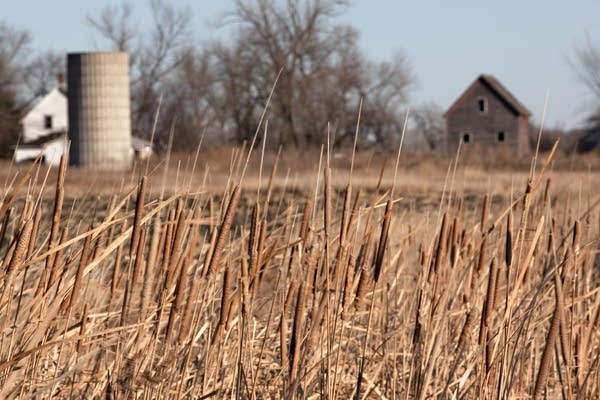 The song "Owner of a Lonely Heart" plays on the radio as Janet Raguse rummages through an imposing mass of papers in her basement office at the Traverse County courthouse. She's in the nerve center of the county, although upstairs is a vacant courtroom that's used only a couple of times per month.
With just 3,558 residents, or six people per square mile, this farming county along the South Dakota border is Minnesota's least populated — and it fits most common definitions of frontier.
View a photo gallery of scenes from Traverse County.
It can be lonely, so people have come to rely on a far-flung network of agencies and collaborators to serve a population that's also one of the oldest in the state.
Raguse, the county coordinator, can rattle off a list of partnerships with other counties; shared staff, information systems and grants, some dating back to the 1960s. The county splits a public health director with Stevens and Grant counties, probation services with four counties and a veteran services officer with Grant County. The veteran services officer, it should be noted, also manages Traverse County's safety and solid waste.
"We look at the needs and look at, how can we provide that service in the most efficient way," said Raguse. The approach even includes the group purchasing of road salt and sheriff's boots. "We get kind of a kick out of the whole redesign thing out here. This isn't a new idea, people."
Budgets everywhere are growing tighter and communities can only save so much by trimming an employee here and putting off a road repair there. On a grander scale, a movement is afoot to rethink the very way government functions, to find more effective ways to deliver services. The idea of "redesign" can include collaborations to reduce overhead, doing away with services that don't work, using outcomes as a measuring stick or even erasing boundaries on the map.
Underlying these conversations is the belief that government is too rigid, duplicative and turf-oriented to face the challenges — budgetary and otherwise — of the modern era. Much has been invested in the current structures and so the battle, to some degree, is against inertia.
"We get kind of a kick out of the whole redesign thing out here. This isn't a new idea, people."
Over this past year in Minnesota, people have gathered at forums sponsored by various associations and private foundations to discuss ways government might be improved. Sometimes politicians were involved and sometimes not.
Last week, the House State Government Finance Committee received a progress report. "This year we widened the invite and brought in all kinds of voices about how we as a state can be on the cutting edge again of innovation and delivery of services," said Rep. Diane Loeffler, D-Minneapolis, who has championed the redesign effort with Rep. Carol McFarlane, R-White Bear Lake. The two have co-authored a bill, the MAGIC Act, which is designed to remove obstacles to change and encourage pilot programs.
Traverse County isn't the only place that has gone beyond the talking stage. Austin shares a law enforcement center with Mower County; Mahtomedi schools have a lab in partnership with MIT; Beltrami County has begun to measure success, not by traditional standards but by how well services achieve desired outcomes.
Cities also have partnered with each other, sharing staff and working together to build infrastructure, such as a water treatment plant that serves three communities.
Collaboration has saved Traverse County enough money that it's been able to invest in new programs. Rhonda Antrim, the county's social services director, reorganized her department and started self-esteem classes for girls. "You have to always be looking for opportunities," Antrim said. "Don't be afraid to do something different. Being in a small county, we just do it automatically."
Not every attempt is successful. Raguse said the county once explored participating in a centralized 911 dispatch center, but its rural roads aren't marked well enough for an outsider to direct an ambulance. "I think most of what we've tried has worked," she said. Without all the partnerships, "we would have an increased budget and fewer services."
WHERE GOVERNMENT IS HEADED
The pressure is mounting, thanks to budget strife and public demand, to do things differently.
But the state needs to be careful to think big, said Jim Mulder, who was longtime executive director of the Association of Minnesota Counties before running for lieutenant governor as the Independence Party candidate in 2010. "A lot of [change] is coming out of crisis management rather than vision. Even in the counties that have laid off a lot of people, they are still trying to manage their way through this. They think it's all about saving money, but that should be the last piece of the discussion. It should be about improving service."
And indeed, sometimes collaborations aren't economically beneficial, because wages or other costs may be lower at the local level than for the county or state.
"If you want to be bold, look at outcomes and look at what are we trying to achieve," Mulder said.
Beltrami County has been practicing outcome-based government since 2007, according to county administrator Tony Murphy, who has become a darling of the redesign movement. "[Counties] carry out state mandates," he said. "But the place we came to as a county is, we ought not to be arguing over mandates and unfunded mandates. We should be having a dialog about what the public values most."
Murphy uses a statistically valid survey to determine what the public wants. "We are one of the few counties that do that," he said, noting that his isn't the only county working toward reinvention. "It's interesting to hear what people value."
By way of example, he said, Beltrami County went to the state to get permission to provide two years of education to promising welfare recipients rather than the more standard one year. At first the state was reluctant to allow the change, said Murphy, but eventually it agreed. "Governments don't change quickly," he said.
The plan increases the county's up-front costs somewhat, but is expected to reap savings in the long run. "Rather than just running the welfare program, the goal ought to be getting people out of poverty," Murphy said. "What we have found is if you are thinking seriously about outcomes, your investment strategy changes. You invest more in prevention than in high-cost deep end services."
ERASING THE LINES
One of the more dramatic expressions of reinvention is the idea that Minnesota could do with fewer counties, perhaps as few as 10 rather than the current 87. The idea has been floated at various points over the years to eliminate expensive bureaucracy but has had trouble gaining traction.
Merging isn't a new concept. Townships frequently combine with cities, and sometimes cities merge with other cities, as with Norwood Young America in 1997 and Elko New Market in 2007. But doing away with so many counties is a more radical notion that could be logistically difficult to pull off.
"I'm starting to believe there are some counties that are so small, they probably can't even survive in the current model," said Mulder, because the cost of services will outstrip the ability of the citizenry to pay for them. "There are 18 counties in Minnesota with fewer than 10,000 people," he said. "Some have fewer than 5,000. The way we communicated 50 years ago, geographic smallness was more important. The way we communicate today allows growth in geographic area."
Mulder cited Traverse County as exhibit A.
But Raguse thinks folding the county into another is a bad idea. "We would lose service," she said. "Because we are so remote, I don't see how the priority of our citizens would be kept in mind. I can't see how that would be a plus for Traverse County." Traveling to services is difficult for older people, she said, and they're less adept at using the Internet.
Putting more miles between government offices also affects service providers. Dustin Kindelberger, who runs veterans services for both Traverse and Grant Counties, often drives 150 miles per day getting to and from the office and occasionally veterans' homes. "Obviously I'm very busy," he said. "I wear a lot of hats."
Mulder acknowledged that the appropriate scale for each service varies. It doesn't make sense to have somebody drive hundreds of miles to fill a pothole, for example. "For senior services, a smaller scale is better," he said. "But for adoption services, you just need three or four access points across the state."
"Don't think about your county, city or school," he said. "Think about your community."
But how do you get counties to go gentle into that good night? "The Legislature could say a county can't have fewer than 10,000 citizens," Mulder said. Or, counties could be paid to cover the up-front costs of consolidation. The motivation, he said, "would have to come from the state."
THE GOOD AND BAD OF COLLABORATION
Sandy Tubbs goes to work every day in Morris, but she directs public health services for three counties: Stevens, Traverse and Grant. The arrangement works well, she said, because, "Delivery of population-based services as opposed to individual-based services makes it easier for us to partner with counties and sort of ignore that county line. We say, we're looking at high-risk pregnant woman or elderly in need of services."
Public health has been out front when it comes to efficiency, Tubbs said, partly because of a decades-old act offering financial rewards for collaboration between counties. "Somebody in 1976 had a lot of foresight to say we need a certain critical mass of people to be more efficient and effective in our service delivery," she said.
Still, there are difficulties. When Tubbs partners with county social services departments, "I have three social services directors I need to meet with. The difficulty isn't with our arrangement, but sometimes you have to triple your efforts." When her department is audited by the state, she has to make three separate presentations. Recently, she said, "We went to three different meetings and produced the same documents three times on policies and procedures. That's how some of those systems are set up."
Overall, though, collaboration is worth it, Tubbs said. "The county boundaries are arbitrary for practical purposes." If you combined Traverse, Stevens and Grant Counties, "they would be smaller than Otter Tail County, which operates as a single county."
"These are arbitrary lines," she said.
Gallery
1 of 1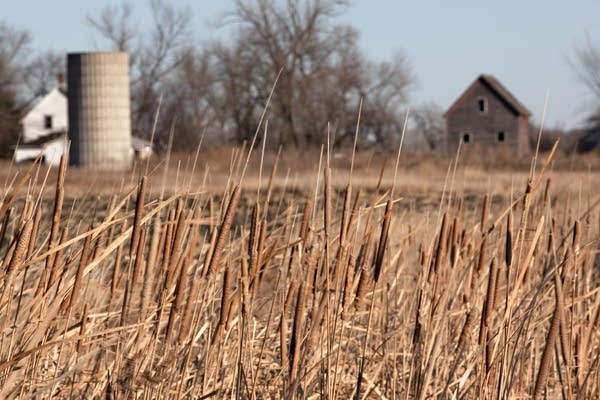 Your support matters.
You make MPR News possible. Individual donations are behind the clarity in coverage from our reporters across the state, stories that connect us, and conversations that provide perspectives. Help ensure MPR remains a resource that brings Minnesotans together.