Best Buy founder Schulze given green light to make offer
Richard Schulze and the company he founded, Best Buy, have reached an agreement allowing him to proceed with an attempt to buy the company outright.
But there is great doubt on Wall Street that Schulze will be able to broker a deal.
Under the agreement, Schulze can now form an investment partnership which will have access to the company's financial data. That access will allow Schulze's investment partnership to develop an informed bid for the nation's largest consumer electronics chain.
Best Buy board spokesman Bruce Hight said that is about all the understanding does.
"There's no guarantee that Mr. Schulze will be successful in arranging a potential offer or that such an offer would be accepted by the board of directors," Hight said.
The agreement, however, is the first step toward Schulze producing an official offer for the company.
MPR News is Reader Funded
Before you keep reading, take a moment to donate to MPR News. Your financial support ensures that factual and trusted news and context remain accessible to all.
Earlier this month, Schulze proposed paying $24 to $26 per share for the retail chain. Best Buy had said it was considering the overture. But the talks stalled, and the company and Schulze squabbled via news releases.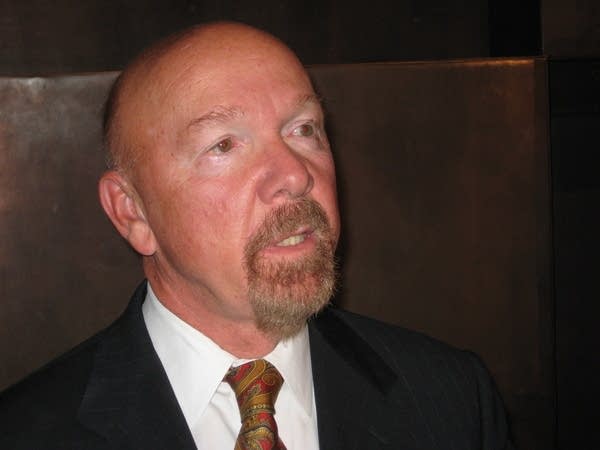 Schulze and his potential partners now have 60 days to present an offer. If Best Buy's board rejects the offer, Schulze must wait until January to present a second offer. If the board or shareholders reject the second offer, Schulze must wait one year before making another buy-out attempt.
A company source with knowledge of the board's thinking, said Best Buy agreed to let Schulze proceed with his efforts because it puts the ball in his court. Schulze will have to come up with the offer's financing or else eventually end his bid. Meanwhile, the company can focus on its business, ending the public back-and-forth with Schulze.
Retail analyst Carol Spieckerman said Best Buy needs to minimize the buzz about Schulze's bid for the company and focus as much as possible on the upcoming holiday season.
"This is the make-or-break time in retail, the holiday," she said. "I would be concerned if they didn't have stability of some kind, going into September, October and November."
Best Buy's public fight with its founder comes as the retailer has been engulfed in mounting controversy. In April, former CEO Brian Dunn resigned amid a company investigation into an "improper relationship" with a 29-year-old female employee. Schulze resigned as chairman a month later after the probe found that he knew about the relationship and failed to alert the board or human resources.
Best Buy has seen a key sales measure — sales at stores open at least 14 months — drop every quarter for two years straight.
Last Monday, the board tapped Hubert Joly, the former head of global hospitality company Carlson, as the company's new CEO and president. Investors didn't like the choice. Best Buy stock fell more than 10 percent.
Schulze already owns one-fifth of Best Buy's shares. But analysts say he will need other investors to kick in $1 billion to $2 billion and secure another $6 billion or so in borrowed money to make a viable bid for Best Buy.
Edward Jones retail analyst Matt Arnold does not believe a deal will get done.
"Our advice to shareholders has just pretty much been not to bank on an offer. There's a lot of moving parts here," Arnold said.
Best Buy's shares rose about 3 percent today to close at 17.87. That's far south of what Schulze previously indicated he would pay for the company.
Wedbush Securities analyst Michael Pachter says the relatively small bump up in the stock price today shows Wall Street thinks the odds are Schulze will fail in his bid for Best Buy.
Of course, Pachter said Schulze could make a lower bid, reducing his need for money from investors and lenders. The board might have a hard time rejecting a lower bid.
"What if he says, 'I've put a group together and we offer $22, which is OK. It's higher than $18,' " Pachter said. "Is the board going to reject that? And based on what? Because, 'We used to be worth more than that?'"
Best Buy said it will also consider offers from other bidders, besides Schulze.
However, Pachter does not see any other bidders emerging. Given Best Buy's struggles and uncertain outlook in the face of rising competition from online and brick-and-mortar retailers, Pachter does not see anyone else wanting to buy the retailer.
The Associated Press contributed to this report.
Gallery
1 of 1