Winter Forecast: Godzilla El Nino vs. Siberian Snow Monster?
The winter of 2015-16 would make for a good Japanese horror flick.
In the epic final scene the Godzilla El Nino rears up and sleighs the Siberian Snow Monster once and for all, and milder than average breezes dominate the winter landscape across the Upper Midwest as fire-hose atmospheric rivers blast California with drought denting rains and deep mountain snows.
At least on paper.
Many other characters battle for winter supremacy. The Arctic, North Atlantic and Pacific Decadal Oscillations wrestle for control of regional weather patterns around the globe. The El Nino enhanced sub-tropical jet stream lashes the Gulf Coast states with severe storms and unprecedented tornado outbreaks.
Marvel Comics would be proud.
The truth about winter forecasts
From the Almanacs to Atmospheric Environmental Research, there's a bevy of winter forecasts every year. The growing plethora of winter forecasts ('outlooks' is a better term of art in meteorology) is akin to a 'climate forecasting Midway' at your local state fair. There's a new booth around every corner with a (pseudo?) meteorologist-carnival barker asking you to "step right up."
The truth about seasonal winter forecast accuracy? It's still very much an evolving science. Statistical success rates still seem to favor strong El Nino or La Nina years. Winter forecasts of all kinds should come with a warning label. Use at your own risk. Your results may vary. May cause drowsiness and dizziness. Do not operate heavy machinery while using this product.
With caveats firmly in place, here we go. Let's look at the atmospheric variables that go into creating a winter outlook, and see which direction the weather vane points for the upcoming meteorological winter of 2015-16. And yes, please treat my winter outlook liberally with that shaker of salt sitting on your kitchen table.
The Godzilla El Nino
Meteorologists and climate watchers have talked about it for months now. After last year's head fake, the Uber, Mega, Godzilla on Steroids El Nino has actually developed as forecast in the tropical Pacific this fall. And yes, this year's El Nino event has the metrics and meteorological street cred to be compared to the El Nino event of record from 1997-98.
NOAA has a closer look at the evolution of this year's El Nino event compared to 1997-98.
The latest tropical Pacific sea surface temperature (SST) anomalies continue to show a deepening ribbon of red along the equator. Temperature anomalies are running +2C to +3C along a big swath of the equatorial Pacific and off the west coast Baja.
Record breaking El Nino?
The metrics of El Nino strength is SST anomalies in the tropical Pacific. An El Nino event is defined as having running average SST anomaly of +0.5C or higher. A 'very strong' El Nino event features SST anomalies of +2.0C or higher.  This year's event is already very strong, and pushing the all time record El Nino event of 1997-98. The dynamical model average forecast peak for this event is close to +2.5C vs. average.
NOAA
If the 3 month running average for tropical pacific SST anomalies peaks at greater than +2.3C, our current El Nino will be the strongest on record. The 1982-83 event peaked at +2.1C, the 1997-98 event at +2.3C. I've highlighted the 2 strongest previous El Nino events in the historical record below.
Bottom Line: The 2015-16 El Nino event is already on par with the 1997-98 event of record. The current El Nino event is already the El Nino event of a generation, and could very well surpass the 1997-98 event as the new El Nino event of record.
Winter forecast implications: Strong El Nino events statistically favor warmer than average winter temperatures overall across the northern US. They also favor wetter than average conditions in southern California, the desert southwest and Gulf Coast. Higher than average snowfall along the eastern seaboard is also signaled.
Caveat: Every El Nino event can produce different effects.
Siberian snow cover: The latest sexy winter forecast tool?
It has been said that something as small as the flutter of a butterfly's wing can ultimately cause a typhoon halfway around the world - Chaos Theory
Some seasonal climate forecasters believe they may have found a predictable butterfly effect in the autumn snows of Siberia.
The paraphrased theory goes like this:
Above average snow cover in the fall season across Siberia can trigger an atmospheric response that favors a negative phase of the so called 'Arctic Oscillation' (AO). A negative AO favors high amplitude (wavy) jet stream patterns across the US that can favor increased bitter Arctic outbreaks in winter.
Enter Judah Cohen. Dr. Cohen is among those pioneering work into correlating early cold season Siberian snow cover with wintertime weather pattern across the US and Europe. The former NASA and MIT's Parsons Laboratory meteorologist now works for a company called Atmospheric and Environmental Research in climate prediction. Cohen is also Associate Editor of the Journal of Climate, a peer-reviewed publication of the AMS.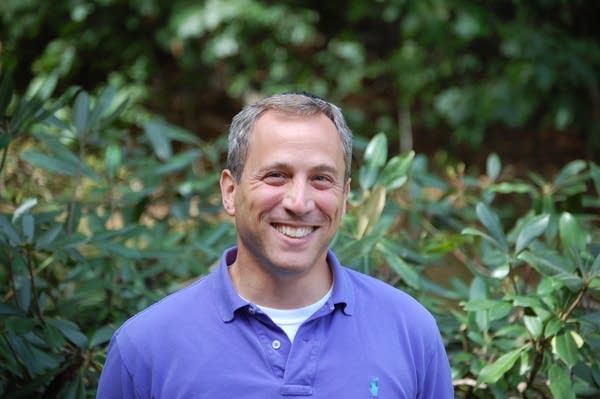 Cohen's work has made him a respected advocate of using fall Siberian snow cover as a climate prediction tool for the upcoming winter. Cohen has had some success in the past. He claims his winter forecast model boasts a 75% accuracy rate. Siberian snow cover is running slightly above average again this fall, but not as much as the past two years. Snow cover in Canada is running below average so far.
Cohen's blog post from Monday November 2nd elaborates on the higher than average state of Siberian snow cover, but also reflects the uncertainty that a massive El Nino may have on his winter forecast.
November 2, 2015

Summary
The AO is currently positive and is predicted to remain positive to strongly positive into mid-November.

The persistent positive AO conditions is reflective of the model forecast of low pressure/geopotential heights over the Arctic while high pressure/geopotential heights dominate the mid-latitudes.

With strong positive AO conditions and low/geopotential heights entrenched across the Arctic, the weather pattern should be relatively mild across the Northern Hemisphere continents including Northern Europe, the Eastern United States and East Asia.  One exception will be Siberia likely in part due to the extensive snow cover last month.  Below normal temperatures are also likely in western North America and teh Mediterranean regions that often experiences cold temperatures during positive AO regimes.

Longer-term high latitude boundary conditions favor a negative bias to the AO.  Though not as rapid as the past two Octobers, Siberian snow cover has advanced this month at an above normal rate. Arctic sea ice extent remains below normal especially in the Barents-Kara seas. However the predicted atmospheric response for at least the first half of November does not favor coupling between the surface and the atmospheric column that forces a weaker polar vortex and a negative AO longer term.
Looking longer term towards the winter we follow Siberian October snow cover extent, Barents-Kara sea ice extent and tropospheric precursors to try to predict the winter mean AO state. So far this October, Siberian snow cover has advanced more rapidly than normal though not as fast as the two most recent Octobers. October Eurasian snow cover extent was above normal but within one standard deviation. Another index that we compute the snow advance index was more strongly above normal, over one standard deviation. Arctic sea ice in the Barents Kara seas is below normal and certainly less extensive than last year at this time. We consider these two factors to favor a negative winter AO and therefore a relatively cold winter across the Northern Hemisphere continents in the mid-latitudes. Finally high latitude blocking has been above normal so far this October. However, the model forecast of the geopotential height fields for the foreseeable future does not currently project on to the pattern that favors increased energy transfer from the troposphere to the stratosphere that eventually warms the polar stratosphere and weakens the polar vortex. Still, a shift in the atmospheric pattern would favor an increase in vertical energy transfer and needs to be watched closely. In addition, we also have one of the strongest observed El Niños ongoing that is predicted to last through the winter, though recent model forecasts show a dramatic decline in strength through the winter months. El Niño is thought to force milder winters across the extratopical Northern Hemisphere. It is challenging to anticipate how the final outcome of competing forcings from the tropics and the high latitudes will influence mid-latitude weather.
Bottom Line: Siberian snow cover is running slightly above average this fall, but is not as extensive as the past two years.
Winter forecast implications: Some research shows above average Siberian snow cover (and sea ice trends) can favor a negative AO phase, favoring colder than average winter in the eastern US and western Europe.
Caveat: Cohen seems to acknowledge higher than usual winter forecast uncertainty given the massive El Nino in the Pacific.
The Blob: A winter jet stream wildcard?
Ocean watchers have been glued to an persistent patch of unusually warm water over the eastern Pacific off the California coast. Coined "The Blob" by one  NASA scientist, this persistent bubble of warm ocean water is pegged as a factor in everything from deflecting jet streams, to intensifying California's 4-year drought, to reports of unusual marine life showing up at California beaches.
The Blob is part of an increasingly complex ocean tapestry that may have multiple causes and effects.
In our current context, this warm bubble of water of the west coast could be a wildcard in atmospheric flow patterns this winter. The history of this warmth has been to producer a ridge of high pressure over the western US, which deflects the jet stream north into Canada. In theory (and some observational evidence) the 'downstream' effects of a blob deflected jet stream can include a colder northwest flow over the Midwest and eastern US.
Bottom Line: 'The Blob' has been a semi-persistent and unusually warm bubble of water off the California coast.
Winter forecast implications: Some evidence shows it may favor ridging over the West, and potentially colder northwest flow over the Midwest and eastern US.
Caveat: The Blob and a massive El Nino event appear to be unprecedented simultaneous phenomenons, and historical forecast data is largely unavailable.
Minnesota Winter Outlook 2015-16
My scientific narrative and spidey senses for the upcoming winter forecast for the Upper Midwest favor the magnitude of the massive El Nino event in the tropical Pacific. Yes, there are various titanic competing factors at work this winter.
My read is that the Godzilla El Nino will overwhelm other factors, and this favors a milder an average winter with below average snowfall for the Upper Midwest.
Looking back, the strongest two El Nino events on record (1982-83 and 1997-98) produced very mild winters across Minnesota.
+5.3 degrees - meteorological winter (Dec-Feb) temps at MSP Airport vs. average in 1982-83.

+7.2 degrees - meteorological winter (Dec-Feb) temps at MSP Airport vs. average in 1997-98.
Interestingly, snowfall in those two mega El Nino winters was substantial. The reality of winter in Minnesota? Even when it's 7 degrees warmer than average in Minnesota in winter, it's still usually cold enough for snow as winter storms roll through. Snow lovers can still get plenty of snow in an El Nino winter.
74.4" - winter season snowfall at MSP Airport in 1982-83.

45.0"  - winter season snowfall at MSP Airport in 1997-98.
Overall, there is a statistical trend for below average snowfall in Minnesota in El Nino winters.
Bottom Line: I believe the near record strength of El Nino will be the ultimate deciding factor in our winter forecast across Minnesota and the Upper Midwest. In my daily read of the weather maps, I am already seeing signs of a very El Nino like pattern unfolding in the jet stream. The Twin Cities NWS agrees.
Winter forecast implications: I am inclined to predict winter temperatures across Minnesota will fall in line with previous strong El Nino events. It is possible the first part of winter will be milder, with a colder second half of winter. I expect a mean jet stream position to waver across southern Canada toward the Great Lakes this winter. That would put Minnesota on the southwest side of the undulating Polar Front Jet often this winter. That should mean a lot of push-pull type patterns for Minnesota, alternating between brief Canadian cold shots and milder Pacific warm operating fronts on 2-4 day time scales. Polar Vortex? Maybe, but prolonged Arctic outbreaks may favor the northeast US with more glancing blows for Minnesota.
My temperature prediction for the Twin Cities and Minnesota: Temps for meteorological winter (Dec-Feb) 2015-16 will land somewhere between 4 and 8 degrees warmer than average. This could turn out to be one of the mildest winters on record in parts of Minnesota. NOAA's Climate Forecast System (CFS) paints well above average temperatures across the Upper Midwest and Great Lakes this winter.
My snowfall prediction for the Twin Cities and Minnesota: Snowfall for the Twin Cities will land somewhere between 35 and 45 inches this winter. Northern Minnesota may see some snow totals approaching 70+ inches.
Caveat: Though El Nino is a sure thing this winter, the wildcards of higher than average Siberian snow cover and warm water off the California coast offer the potential for a colder winter. Forecast uncertainty for the Upper Midwest is higher than in other strong El Nino years.
Additional predictions:
-El Nino induced weather patterns will produce much higher than average rainfall and mountain snow in California this winter. Expect the 'Pineapple Express' to deliver several prolific storms with flooding rains, mudslides on fire ravaged hillsides and mountain slopes. California storms and damage will lead national news many times this winter. The combined rainfall and snowfall will boost reservoirs greatly, but may not be enough to end California's 4-year drought by spring.
-The desert southwest will also see higher than average rainfall and mountain snows. The Colorado River basin will see increased flows by spring. Lake Mead water levels will recover some, but remain critical in the longer term. Phoenix, Tucson and Las Vegas will make national news with occasional flooding this winter.
-Texas and the Gulf Coast states will see increased rainfall and flooding. Severe weather outbreaks will make national news, and significant tornado outbreaks in the Gulf Coast states and Florida are possible.
-Some east coast states will see above average snowfall again. A few major snowstorms will make national news.
Place your bets for the coming winter. What do you think?
Your support matters.
You make MPR News possible. Individual donations are behind the clarity in coverage from our reporters across the state, stories that connect us, and conversations that provide perspectives. Help ensure MPR remains a resource that brings Minnesotans together.