Why 'corn sweat' will turbo-charge this week's heat wave
They taught us how to account for a lot of variables in weather school. Pressure patterns. Temperature advection. Moisture supply.
Corn sweat?
This week's heat wave across the Midwest may get a boost from corn.
In the past decade or so it's become clear that the sea of corn in the Upper Midwest can modify the near-surface air mass. Corn is an excellent 'evapotranspirator.' Corn plants are highly efficient at sucking moisture from the soil, and releasing it back into the atmosphere.
Grow the Future of Public Media
MPR News is supported by Members. Gifts from individuals power everything you find here. Make a gift of any amount today to become a Member!
The epicenter of dense corn plantings in the USA? Southern Minnesota and northern Iowa. Minnesota sits atop of an ocean of corn in the Midwest. As the corn matures in mid-summer, you can see how all that acreage has the ability to modify our inbound air masses on southerly winds.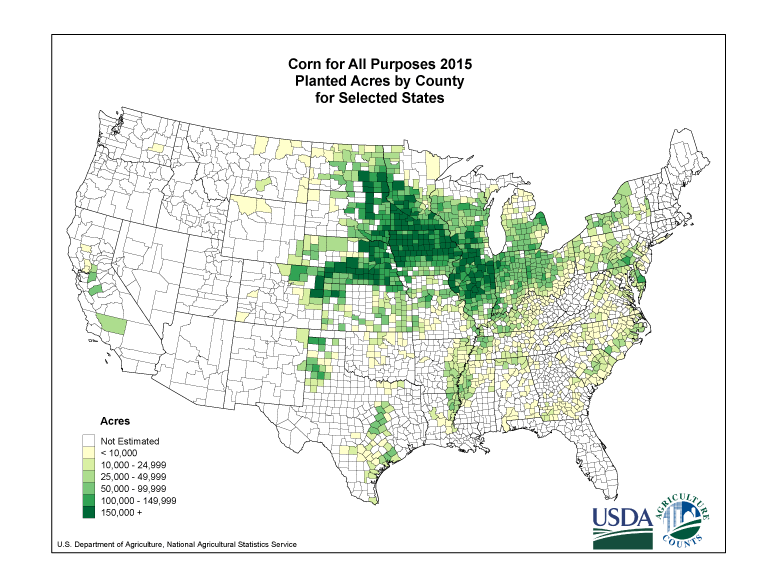 Metrics: Higher dew points
Measurements by Pete Boulay at the Minnesota DNR Climate Working Group have found dew point levels from 1 to 5 degrees higher inside a relatively small corn plot at the University of Minnesota's St. Paul Campus.
Pete's brief experiment in 2010 confirms what other sources say about extensive corn crops adding to dew low level dew points. Dew point spikes of 1 to 5+ degrees are quite likely in the Upper Midwest in summer depending on wind velocity and trajectory.
I wrote about Pete's findings in this 2010 Updraft post. Here's the salient clip.
Hello all,

There's been discussion about certain AWOS sites in Minnesota and their proximity to row crops, especially St. James. The dew point temperatures at sites like St. James are consistently higher than other locations during the high dew point season of July and August. Could the close proximity of actively transpiring crops be the explanation?

I wasn't quite hot enough on Thursday, so I did a little dew point experiment on August 12 using a "pshychro-dyne" instrument. I measured the wet and dry bulb temperature at the St. Paul Campus Weather Station and the small, but dense corn plot in front of the station. It was a sunny day with very few clouds. Winds were light before noon, but became fairly breezy from the south by afternoon. Readings were measured at 5ft above the ground and were conducted in either shade or in the instrument shelter.

Observations...

The dew point temperature was higher in the corn by 1-5 degrees F, wind may play a role. It feels very hot and muggy in the middle of a corn field in August.

Pete Boulay - Minnesota DNR Climate Working Group
[image]
Turbo-charging the heat index
So what does a 5-degree "corn sweat" dew point increase do to heat index values? The chart below shows how heat index, or the apparent 'feels-like' temperature is calculated using temperature and dew point.
An air temperature of 98 degrees with a dew point of 70 yields a heat index of 107. Raise the dew point 5 degrees to 75, and you get a stifling heat index of 112, a corresponding 5-degree increase.
So in theory, we can probably add 5 degrees on the heat index (apparent temperature) this week thanks to dew point increases due to "corn sweat."