As Super Bowl nears, controversy over Airbnb rules grows
After years of discussion, St. Paul and Minneapolis are poised to enact regulations this month to govern Airbnb and other short-term rentals. The St. Paul City Council holds a hearing on proposed rules late Wednesday afternoon.
Short-term rentals have been going on for years in St. Paul. Some 13,000 visitors paid for lodging last year alone — illegally.
So far, the city hasn't enforced ordinances barring short-term rentals in homes. Complaints have been few, if any, and there's no worrisome shift of rentals from long-term to short-term.
Even so, the city wants to regulate such rentals to protect the public. But many short-term hosts think the city's going too far. One regulation would impose a limit of four unrelated adults per rental unit. "What am I supposed to do? Check their marriage licenses? It's sort of a bizarre rule," said Tess Galati, an Airbnb host in St. Paul's Selby-Dale neighborhood.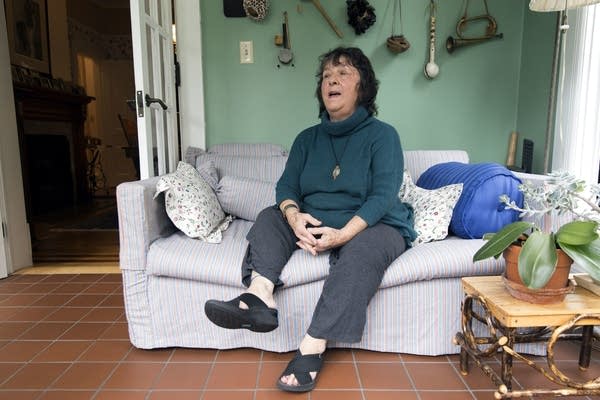 She said the regulations need to be simpler than the current draft. Right now, rules touch on issues including guest logs, tax collection, insurance and parking.
"I don't think it's even understandable, let alone reasonable or enforceable," Galati said.
She said she needs the rental income to help pay her taxes and maintain her 1870 home.
Galati accuses the city of taxing and regulating people like her to balance its budget at the same time city hall is doling out tax breaks for projects such as the new soccer stadium.
But not all short-term landlords are disgruntled. St. Paul Airbnb host Trudy Ohnsorg is optimistic the city's regulations will wind up reasonable and fair. But she too thinks the proposals need tweaking.
She said the city should drop a requirement for parking space because most short-term renters don't have cars. And she said a ban on renters hosting "social events" does not make sense.
"I could have couple staying at my house who decides to invite another couple over for dinner," she said. "Would that count as a social event?"
City Council member Chris Tolbert said he is ready to respond to concerns about the proposed regulations. He welcomes the advent of short-term rentals and said they're good for the city.
"What we're trying to do is you know have basic regulations around them so that we can assure the safety of St. Paul citizens and visitors while not being overly burdensome," Tolbert said.
In Minneapolis, Airbnb hosts in the city had 63,000 renters last year. A City Council subcommittee will discuss proposed short-term rental licensing rules next Tuesday, Oct. 10. At this point, they call for hosts to document rental days and charges, comply with certain standards and have a city license.
City Council member Jacob Frey said whatever is mandated will be reasonable and modified as warranted.
He said the city also will be flexible about allowing existing Super Bowl bookings, even if they conflict with eventual regulations.
"We're not going to do anything that's going to hinder that in the least."
Your support matters.
You make MPR News possible. Individual donations are behind the clarity in coverage from our reporters across the state, stories that connect us, and conversations that provide perspectives. Help ensure MPR remains a resource that brings Minnesotans together.