Mummified 'Dayton's Monkey' finds new resting place at the Science Museum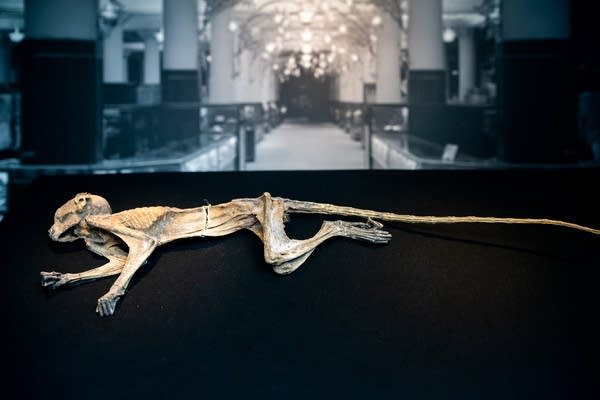 The mummified monkey that was discovered in the air ducts of the old Dayton's department store in Minneapolis earlier this year has found a new home.
Widely known as the "Dayton's Monkey" — now the second-most talked about animal in Minnesota — the monkey is on display at the Science Museum of Minnesota in St. Paul.
MPR News host Tom Crann stopped in Thursday to take a look.
To hear Crann describe the scene, with the help of a few friends, click the audio player above.