Gun violence brings trauma to communities and cops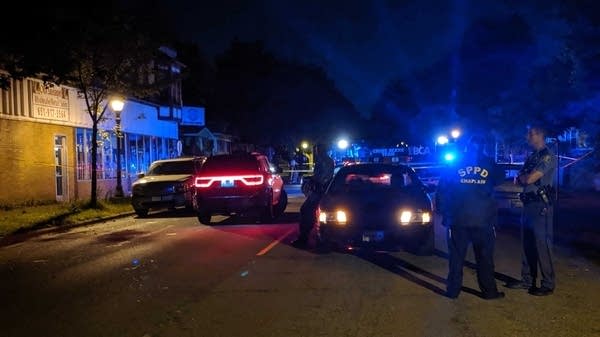 On Sunday in St. Paul, a police officer fatally shot a man who rear-ended the officer's squad car and then fought with him, according to authorities.
This comes a week after St. Paul police officers were called to three homicides within nine hours.
As families and community members of the shooting victims grieve, there's growing concern in law enforcement that responding to traumatic calls without mental health support can take a toll on the well-being of officers.
MPR News host Angela Davis led a conversation Monday about the impact of police work on officers and the communities they police.
Guests:
Tim Nelson, MPR News reporter

The Rev. Richard Pittman, vice president of the St. Paul NAACP and pastor at House of Praise in St. Paul

Jon Collins, MPR News reporter

Dr. Steve Norton, licensed psychologist based in Rochester, Minn. He's a specialist in police psychology

Sonya Eastham, deputy sergeant and mental health professional, Ramsey County Sheriff's Office
Use the audio player above to listen to the program.