St. Paul police to release bodycam video Tuesday
Dispatch audio recorded an officer telling Ronald Davis to 'drop the knife'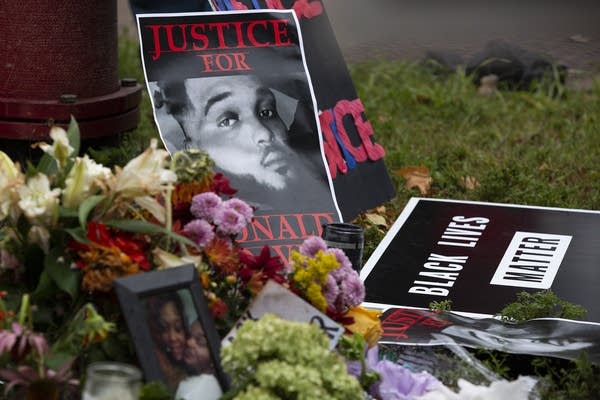 St. Paul police plan to release body camera video Tuesday from the fatal police shooting of a Little Canada man last week.
The shooting happened shortly before 6 p.m. on Sept. 15 in the Midway neighborhood of St. Paul, according to police. The Minnesota Bureau of Criminal Apprehension says a car driven by Ronald Davis, 31, rear-ended a squad driven by officer Steven Mattson. When Mattson got out of the squad, the BCA says Davis confronted the officer with a knife. After Davis ignored Mattson's commands to drop the knife, the officer shot Davis, according to the BCA.
Davis was declared dead at the scene. The officer wasn't injured.
The BCA is investigating the shooting. Mattson, who has been with St. Paul police for less than a year, is on standard paid leave.
The officer's body camera was activated at the time of the shooting. St. Paul Police Chief Todd Axtell vowed last week to release the video after the most important parts of the investigation into the shooting finished. Axtell also said Davis' family would have an opportunity to watch the body camera video before it's released to the public.
In the past, video evidence of fatal shooting by police officers has usually been released only after an investigation has concluded and prosecutors have decided whether to file charges against involved officers. But community members have pressured departments to release video evidence more promptly.
Last year, St. Paul released video of the fatal shooting of William Hughes before county attorneys announced decisions not to charge the involved officers.
Davis was the 10th person shot and killed by Minnesota police officers this year. Several protesters marched through the Midway neighborhood Sunday to protest police shootings.