State housing help likely on the way as part of pandemic response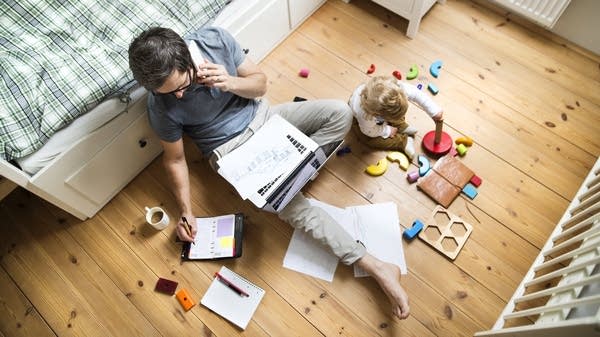 Many Minnesotans out of work because of COVID-19 are starting to face their first rent and mortgage payments since the state's stay-at-home order went into effect.
More than a quarter million Minnesotans have filed for unemployment, including many lower-wage workers in the hospitality, service and other sectors especially hard hit by the outbreak response that has closed many businesses or curtailed their operations.
Evictions have been stayed by government order. People will get unemployment insurance — and checks from the federal government. But unemployment payments typically amount to just about half of a worker's weekly wages, and housing is a typical household's biggest cost.
Nearly half of Twin cities renters pay more than 30 percent of their income for housing. A household is considered housing cost-burdened when shelter costs top 30 percent. But more than half of area households earning less than $30,000 a year pay more than half their income for rent, according to a report in January from the Joint Center for Housing Studies of Harvard University.
Grow the Future of Public Media
MPR News is supported by Members. Gifts from individuals power everything you find here. Make a gift of any amount today to become a Member!
DFL leaders at the State Capitol are hoping to push through a $100 million housing aid package when the Legislature returns in the middle of this month.
Rep. Michael Howard, DFL-Richfield, said the package would focus on renters, who didn't get the kind of payment deferral help that homeowners did in the relief package Congress passed last week.
"This is going to help renters be able to make their rent and not fall behind, which in turn is going to help our landlords be able to make their mortgages and continue to supply housing," he said. "This is also going to help Minnesotans who are homeowners afford their mortgages."
Howard said the state could get people help faster than the federal government. The state funds would be channeled through organizations around the state that already provide rental assistance.
Republicans think help is warranted. But Rep. Tama Theis, R-St. Cloud, believes less money should be appropriated, at least at the start — maybe $10 to $30 million.
"I would like to see us start slower and then go up as we see fit and as we can afford," she said. "Obviously, there isn't going to be as much for taxes coming in. So, our revenue is going to be a lot more limited. And I want to help as many people that really need the help."
Eligibility guidelines would be part of any bill the Legislature agrees on.
More than 200 affordable housing groups around the state believe Minnesota should allocate $100 million to help citizens afford housing, said Anne Mavity, executive director of the Minnesota Housing Partnership.
"It ensures that the lowest-wage workers can pay their rent and not fall so far behind that it will be impossible to ever catch up," she said. "And it ensures that our housing providers have sufficient operating income to continue to provide housing."
Many lenders are already cutting homeowners with mortgages some slack, letting them delay payments, for instance. Most borrowers seem to be getting relief, for now, said Julie Gugin, president of the Minnesota Homeownership Center, an advocacy group that promotes home ownership.
"What we're really concerned about and are gearing up for is what happens in 60 days when some of the measures that have been implemented are set to expire and consumers remain unemployed," she said.
Landlords agree state help is warranted. But they're not targeting a specific amount for now.
"We back rent assistance," said Cecil Smith, CEO of the Minnesota Multi Housing Association. " We'll leave it to those who have better data and clearer understanding to figure out exactly what the number should be But we know that there's a need for rent assistance."
Smith said it's hard at this time to predict the impact on landlords. But he said landlords need cash to pay lenders, utility companies, taxes, insurers, employees. If landlords are short of cash to pay their bills, Smith said there'll be widespread pain.
"We're a $7 billion industry in this state and many other businesses depend on us maintaining normal operations," he said.
Howard said he hopes the Legislature will act immediately on housing assistance when it's back in session midmonth. He said there have already been many conversations about how an aid program would operate. But the biggest issue remains: How much state money to put into an effort to help renters and homeowners.