April 19 update on COVID-19 in MN: Death toll rises to 134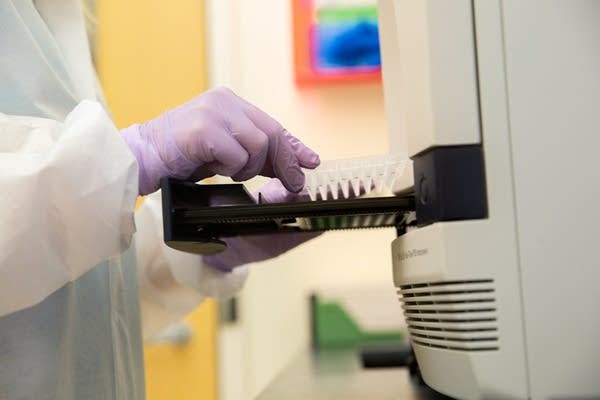 Updated: 11:10 a.m.
Minnesota health officials announced Sunday that 13 more people in the state have died from COVID-19, bringing the statewide death toll to 134.
Meanwhile, 143 new confirmed cases were reported Sunday — the third consecutive day with at least 140 new cases in Minnesota. The overall confirmed case total now stands at 2,356 — though officials say continued limitations on testing mean the actual number is much higher.
There was a continued spike in cases in southwestern Minnesota's Nobles County, from 36 on Saturday to 60 on Sunday. A pork processing plant in Worthington is at the center of an outbreak in that area.
About half of people diagnosed with COVID-19 in Minnesota have recovered to the point of no longer needing to be in isolation.
Grow the Future of Public Media
MPR News is Member supported public media. Show your support today, donate, and ensure access to local news and in-depth conversations for everyone.
The latest coronavirus statistics as of Sunday:
2,356 cases via 45,716 tests, up from 2,213 / 44,368 on Saturday

134 total deaths, up from 121 on Saturday

574 total cases have required hospitalization, up from 561 the previous day

228 people remain in the hospital, down from 239 on Saturday; 116 in ICUs, up from 111 the previous day

1,160 patients recovered to the point of no longer needing to be in isolation, up from 1,118 on Saturday
Meanwhile, authorities in Minnesota and surrounding states were tracking outbreaks of COVID-19 this weekend, including at the JBS pork processing plant in Worthington and an assisted-living facility near the Twin Cities that had to relocate its residents.
The Minnesota Department of Health reported Saturday that at least 26 employees at the JBS plant had tested positive for COVID-19.
And state health officials said more than 40 residents of Meridian Manor in Wayzata were moved to other facilities on Saturday amid an outbreak there. The nonprofit that manages Meridian Manor said 18 residents had tested positive for COVID-19 as of Saturday; MDH said some staff members also were affected.
Confirmed cases of COVID-19 continued to increase in the Sioux Falls, S.D., area, with more than 100 new cases reported Saturday. The now-closed Smithfield pork processing plant in Sioux Falls has been a national hotspot for coronavirus, with more than 600 employees testing positive.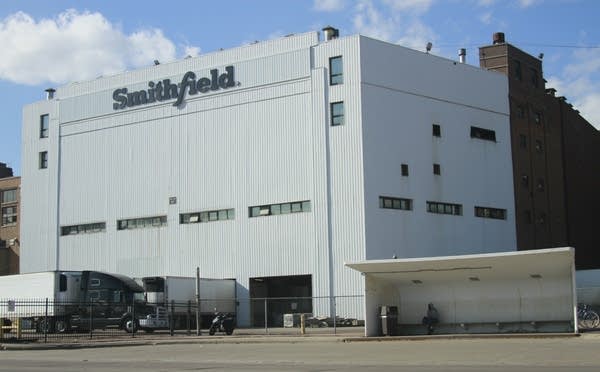 And the number of confirmed COVID-19 cases in North Dakota increased dramatically Saturday, in large part due to an outbreak tied to a wind turbine manufacturing plant in Grand Forks.
More than 100 confirmed cases have been linked to the LM Wind Power plant in Grand Forks. LM Wind Power, which is owned by General Electric, has closed the facility for a minimum of 14 days. And the state of North Dakota has quarantined all 900 employees who work there. At least eight of the employees who have tested positive are from Minnesota.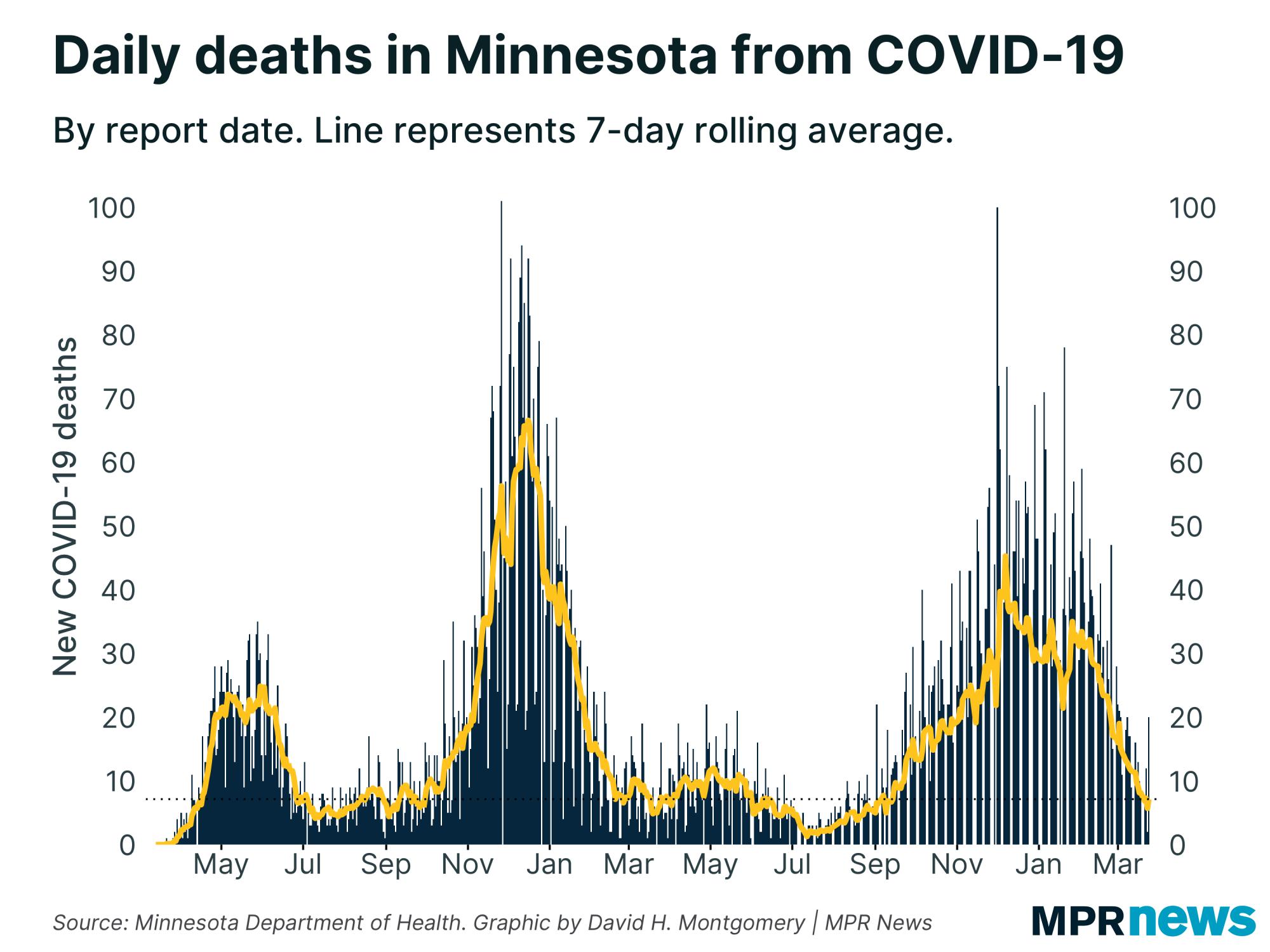 "We were hoping to avoid something like this. But we've planned for it and prepared for it," Grand Forks Mayor Michael Brown said at a Saturday news conference. "We have identified and are isolating the problem and are doing everything we can to mitigate the spread of COVID-19 so we don't overwhelm our health care system."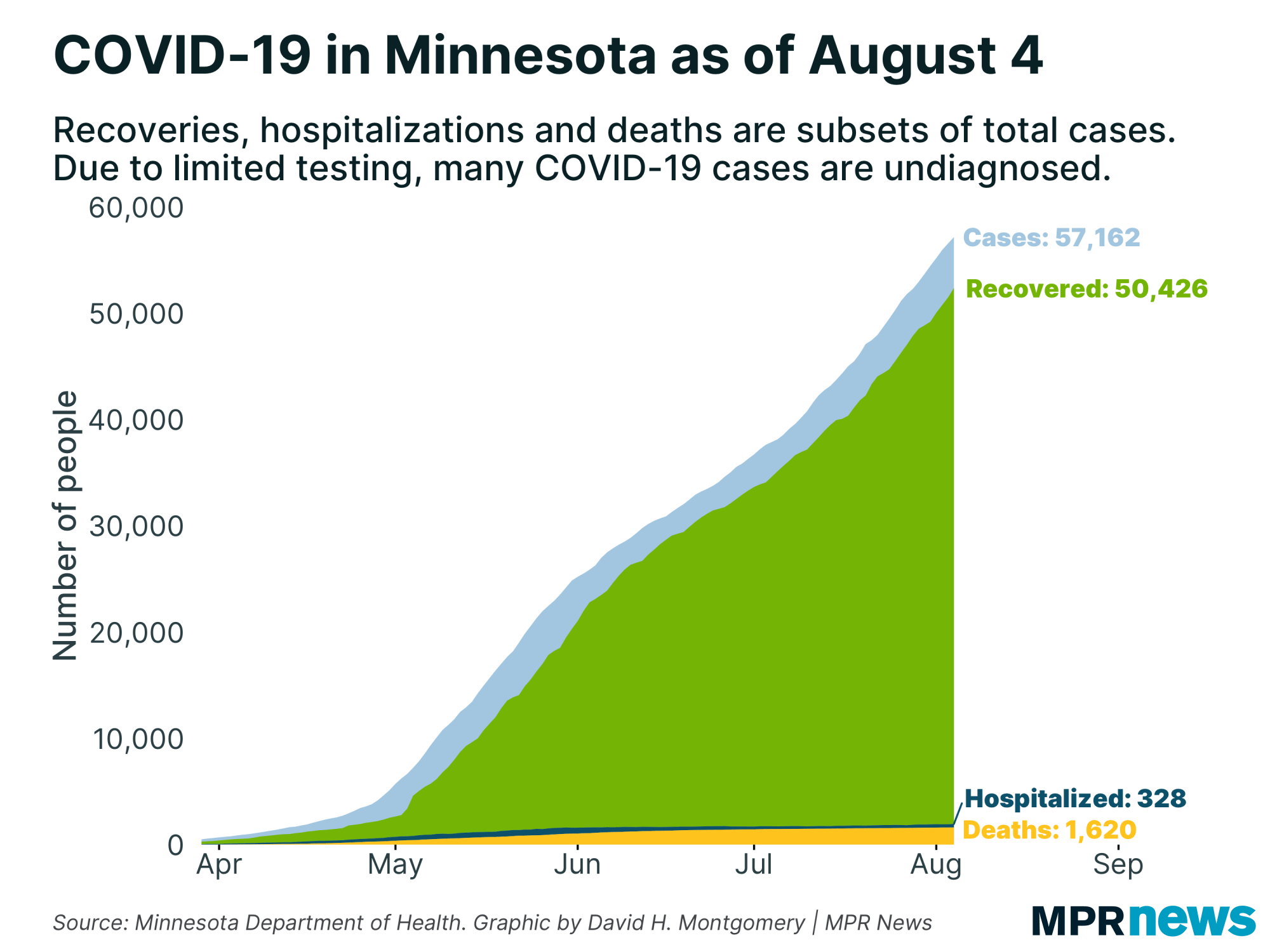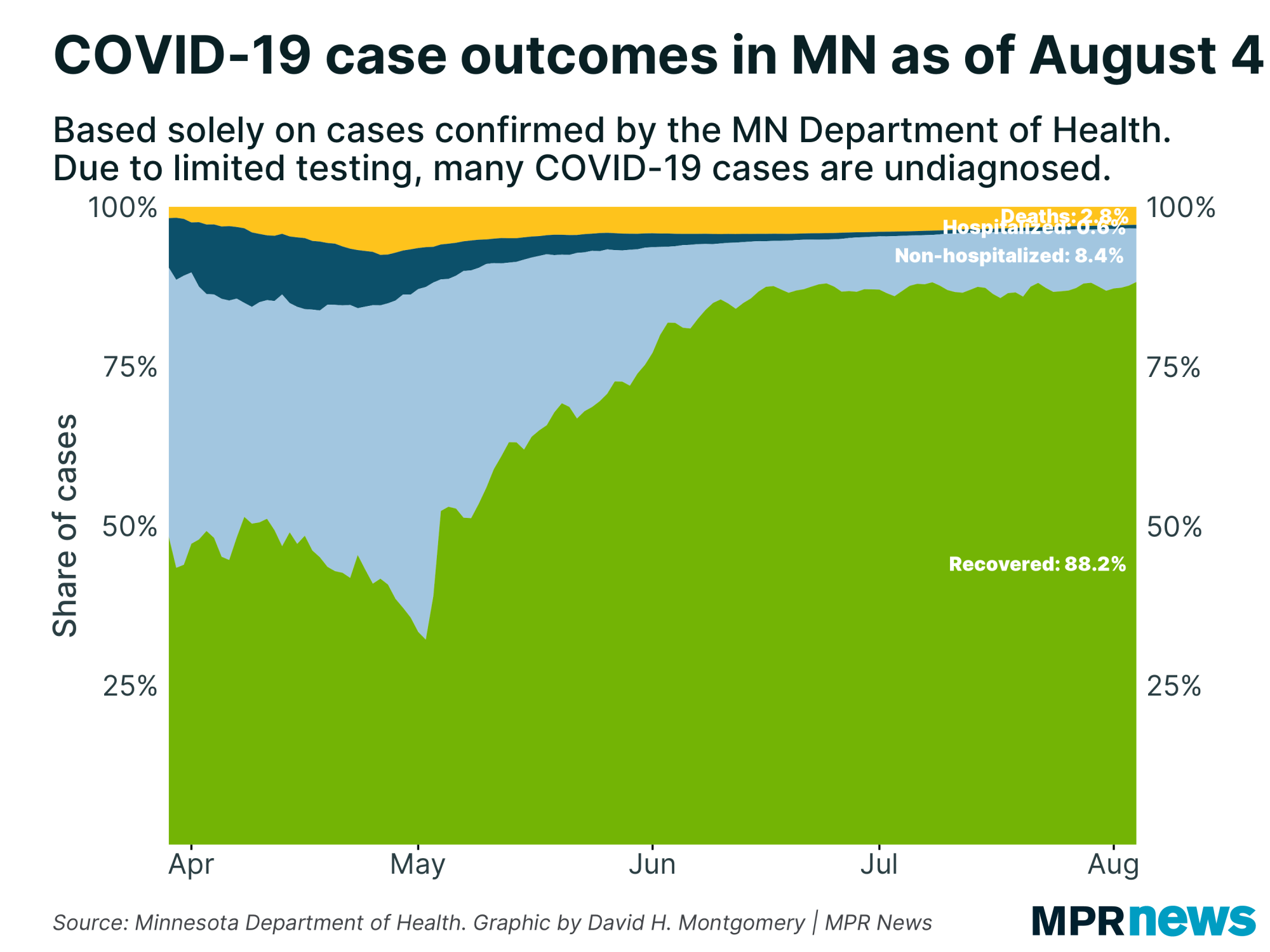 Some outdoor activities resume
Saturday marked the first day that golf courses, outdoor shooting ranges, lake service providers, bait shops and marinas could all open again as Gov. Tim Walz lifted some restrictions on outdoor activities included in his stay-at-home order.
Walz, however, warned against a false sense of security about the coronavirus' spread in the state as he confirmed new cases tied to a massive pork processing plant in southwestern Minnesota.
"We've done so well and that might be a double-edged sword for us," the governor said Friday. "I'm just afraid people are ready to bust out and this thing spikes up."
---
Developments from around the state
Metro Transit suspends all overnight light rail service
Metro Transit says it will suspend nighttime light rail service beginning Saturday morning. The transit agency said on Thursday that Green and Blue lines will stop for the night at 9 p.m. and start again at 6 a.m.
The Blue Line between Terminal 1 and Terminal 2 at the Minneapolis-St. Paul International Airport will continue running overnight.
— MPR News staff
---
Top headlines
Walz signs bill to allow beer and wine takeout sales: Under the new measure that takes effect this Saturday, customers can purchase one bottle of wine or up to a six-pack of beer, cider or hard seltzer with their food. Other alcoholic beverages are not included.
A look at the data that's helping Minnesota plan its COVID-19 response: Gov. Tim Walz and other state officials are using a model from the Minnesota Department of Health and the University of Minnesota to predict the health impacts of COVID-19. But with data so uncertain, the model doesn't predict one future so much as many. Researchers shared data from 100 of their thousands of simulations with MPR News — a randomly chosen 50 simulations from two specific scenarios.
7 Midwest states to partner on reopening the economy: Seven Midwestern governors, including Minnesota Gov. Tim Walz, announced Thursday that they will coordinate on reopening their state economies, after similar pacts were made in the Northeast and on the West Coast. The latest agreement includes Minnesota, Illinois, Ohio, Michigan, Indiana, Wisconsin and Kentucky.
Caregivers try to maintain routines in an abnormal time: Caring for those with dementia can be an all-consuming and isolating job. But in the era of the coronavirus, it has become even more difficult.
---
COVID-19 in Minnesota
Health officials for weeks have been increasingly raising the alarm over the spread of the novel coronavirus in the United States. The disease is transmitted through respiratory droplets, coughs and sneezes, similar to the way the flu can spread.
Government and medical leaders are urging people to wash their hands frequently and well, refrain from touching their faces, cover their coughs, disinfect surfaces and avoid large crowds, all in an effort to curb the virus' rapid spread.
The state of Minnesota has temporarily closed schools, while administrators work to determine next steps, and is requiring a temporary closure of all in-person dining at restaurants, bars and coffee shops, as well as theaters, gyms, yoga studios and other spaces in which people congregate in close proximity.