Thunderstorm chances then a cool weekend
Thunderstorms will pop up in central and northern Minnesota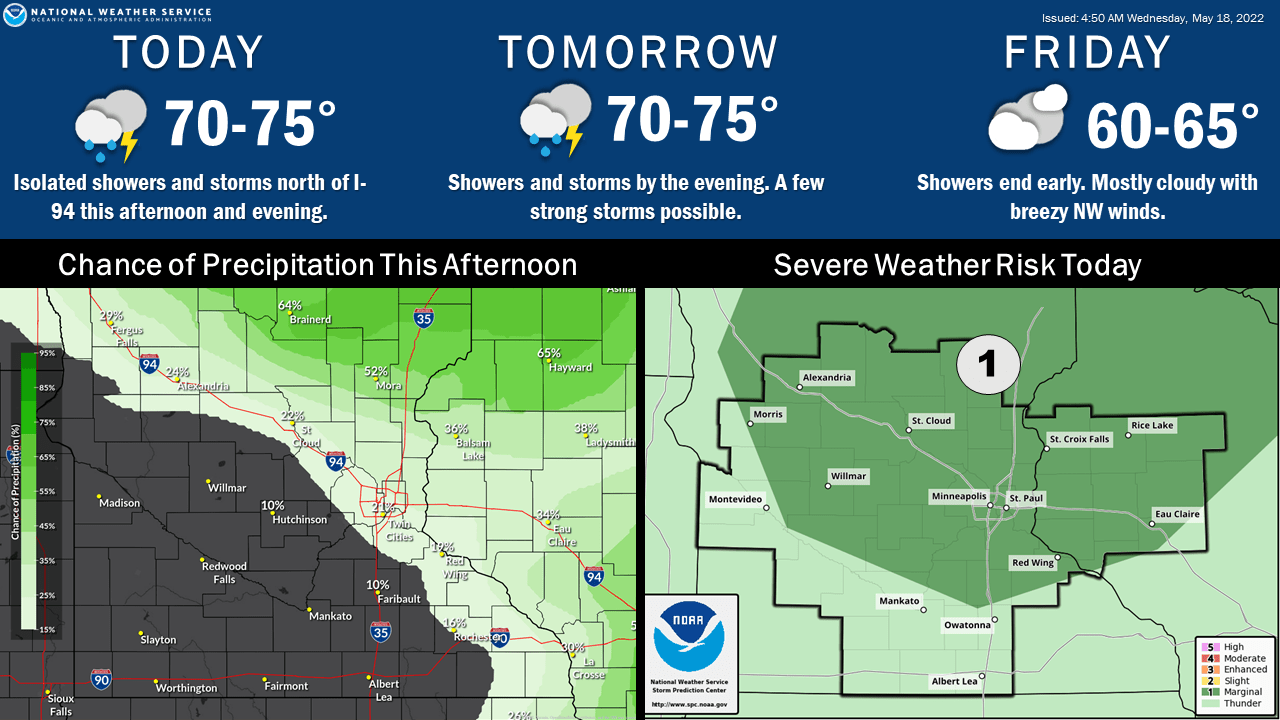 Scattered thundershowers will pop up Wednesday afternoon in northern and central Minnesota. It will also be warmer Wednesday in the 70s and 60s.
Chance of thunderstorms late Wednesday and Thursday  
It will be a little warmer again Wednesday with increasing dew points.
A quick-moving disturbance along the Minnesota/Canada border will combine with daytime heating and moisture to produce scattered thunderstorms in central and northern Minnesota.
Another risk of thunderstorms exists Thursday. A slight risk of severe weather is possible for much of the southern half of Minnesota.
A cool weekend after the storms
After the thunderstorm risk Thursday night, temperatures are cooling off for the weekend with highs in the 50s and 60s south but only 40s in northern Minnesota. Many areas in northern Minnesota will see frosty conditions Friday and Saturday nights.
Grow the Future of Public Media
MPR's budget year comes to a close on June 30. Help us close the gap by becoming a Sustainer today. When you make a recurring monthly gift, your gift will be matched by the MPR Member Fund for a whole year!