100 degrees again? Another significant heat event looks likely next week
Highs in the 90s to near 100 degrees look likely again in Minnesota next week.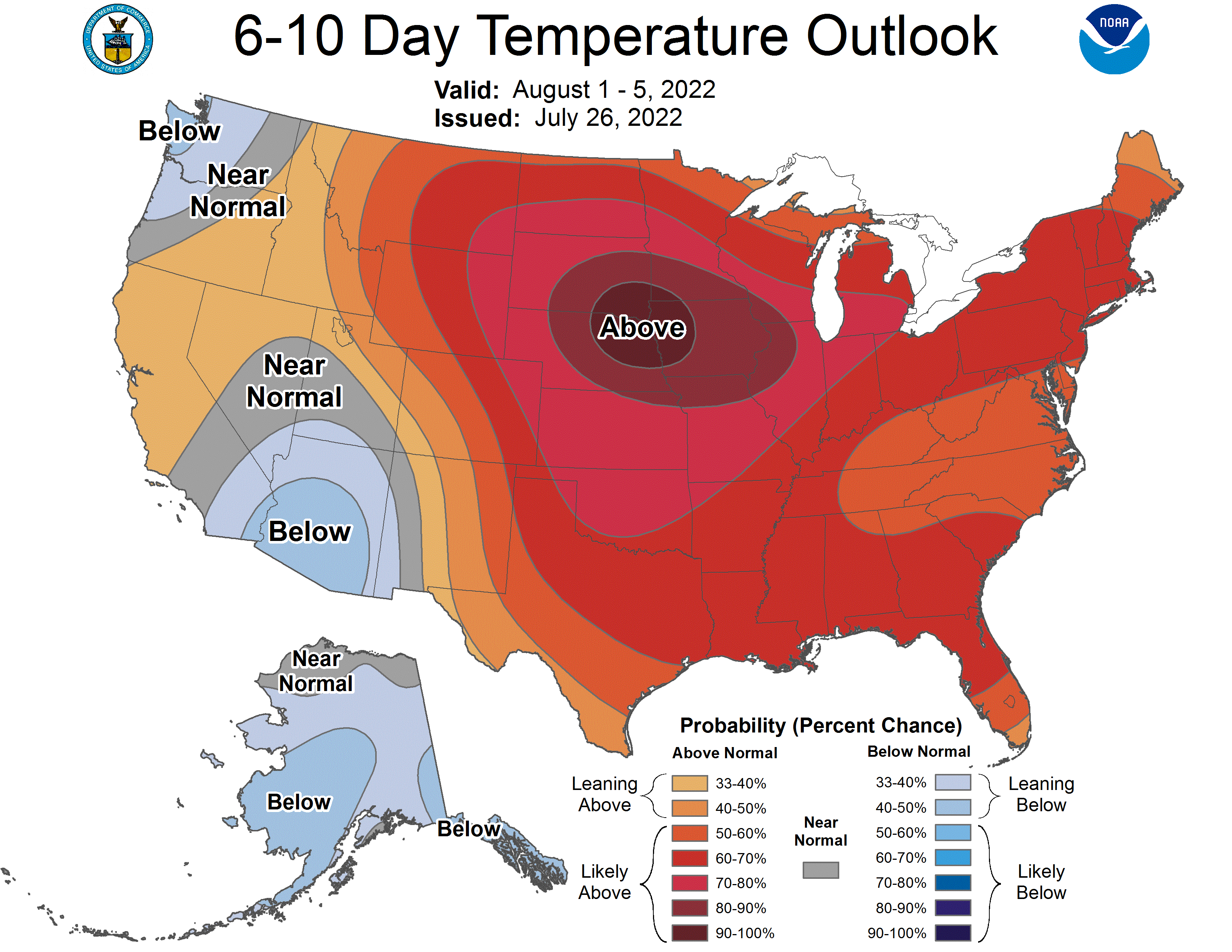 August starts Monday.
The forecast models suggest another heat dome will amplify across Minnesota next week. The upper air forecast for next week favors a ridge of warmth nudging north into Minnesota. NOAA's 6 to 10-day temperature outlook (above) strongly favors a heat dome building across the Upper Midwest next week.
A shot at 100 for southwest Minnesota?
Both the American and European models are cranking out some oppressive heat numbers next week. The European model cranks out highs of 98 to 99 degrees next Tuesday and Wednesday in the Twin Cities.
And the American GFS model is pushing 100-degree heat into southern and western Minnesota approaching the Twin Cities.
It's still early and the forecast numbers could be on the high end for next week. But the odds of another string of 90-degree-plus days next week are growing.
We're getting our money's worth for 90-degree days this summer.
Gain a Better Understanding of Today
MPR News is not just a listener supported source of information, it's a resource where listeners are supported. We take you beyond the headlines to the world we share in Minnesota. Become a sustainer today to fuel MPR News all year long.