U president quits Securian Financial board amid criticism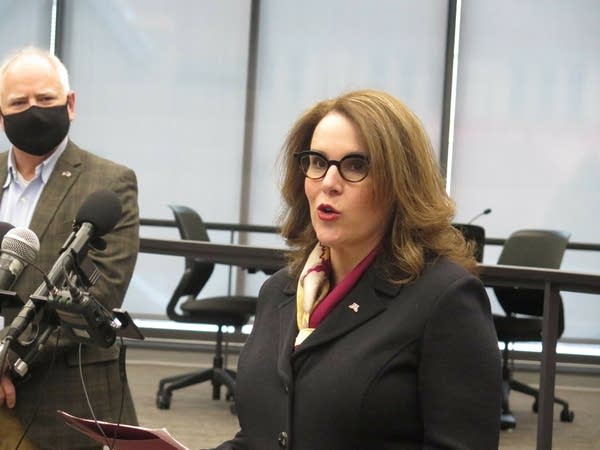 In the face of criticism, University of Minnesota President Joan Gabel said Monday that she's resigned from the board of a St. Paul financial services company.
In a letter to university regents, Gabel said she quit Securian Financial's board out of respect for the U and to "eliminate any further distraction of our work." She said sitting on Securian's board would have expanded the U's networking.
Gabel, whose annual pay package at the U tops $1 million, could have made another $130,000 with the Securian position, although she said in her letter that she'd waived compensation from the financial firm.
The U's Board of Regents had approved the arrangement. Critics, including some lawmakers, said it would have been a conflict of interest because of Securian's contracts with the university.
Gain a Better Understanding of Today
MPR News is not just a listener supported source of information, it's a resource where listeners are supported. We take you beyond the headlines to the world we share in Minnesota. Become a sustainer today to fuel MPR News all year long.