Amid grim forecasts, Stillwater braces for worst spring flooding in 22 years
Stillwater Mayor Ted Kozlowski lives in an old house on top of a hill. Every year his basement floods in the same spot, but this year it's flooding from the west side. It's a bad sign, he says.
The last time it happened was 2001, when the St. Croix River flooded and rose to around 690 feet above sea level, or about 14 feet higher than it is today.
Current forecasts from the National Oceanic and Atmospheric Administration predict a 73 percent chance the St. Croix will reach those heights again over the next few weeks — for the first time since 2001.
Worries have risen in recent weeks that heavy winter precipitation and a slow thaw so far are boosting chances of major flooding in Stillwater and in St. Paul, where forecasters now see at least a 50 percent chance of the Mississippi River reaching major flood stage.
Grow the Future of Public Media
MPR News is Member supported public media. Show your support today, donate, and ensure access to local news and in-depth conversations for everyone.
"Flooding is always kind of painful for our town," Kozlowski says. "But the one thing that's kind of cool is it's like a badge of honor in Stillwater to volunteer and sandbag. My parents talked about it when they were kids. My grandparents would talk about it when they were kids. Everybody kind of wants to step up and help."
In Stillwater, downtown business will remain open, but starting Wednesday the city will close riverside parks and start sandbagging. The lift bridge will also be closed to pedestrians for a period and the city recommends people start clearing out their basements. 
Kozlowski says it will take about seven to 10 days to build a levee "from one end of town to the other." 
The rise in the river level is not the main concern of the city, however. 
"That's just another few feet on a levee wall that we have to build," Kozlowski says. "It's really the duration that kills us in Stillwater. At that level, it really has a much greater impact on our friends and neighbors to the south of us — Bayport, Afton."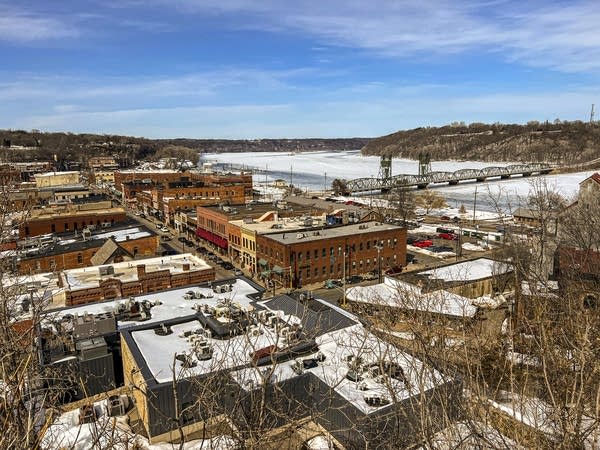 One major pinch point is for marinas. 
"They have to get every boat out of their parking lots," Kozlowski says. "With flooding like this, it also picks up a lot of giant trees and things that fall down north of us. They run into docks, they run into the bridge, they mess everything up. It's a tremendous amount of work." 
Kozlowski says that updated flooding forecasts are slated to be released March 24.  
The mayor says he knows people will come to town to see the flooding.
"It is kind of cool to check it out. Frankly, it's a pretty big effort. But just be safe and kind of stay out of everybody's way."