Utilities ask Minnesota regulators to approve gas, electric rate hikes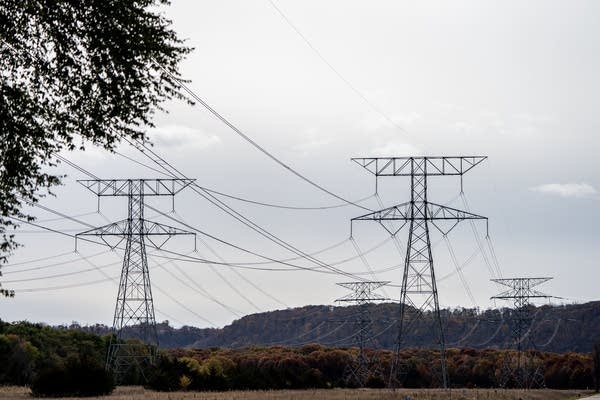 Duluth-based Minnesota Power is asking state regulators to approve a 12 percent increase in the electric rates it charges customers, which if approved would raise the average residential customer's bill by about $11 a month.
Meanwhile, CenterPoint Energy and Xcel Energy also filed requests for rate increases this week, for their natural gas customers in Minnesota.
Minnesota Power
Minnesota Power's request comes on top of a 9.5 percent rate increase that the Minnesota Public Utilities Commission approved in January. That increase was only about half what the utility had requested.
Minnesota Power said the rate hike, which would generate $89 million in revenue, is needed to support the rising cost of producing and delivering electric service, and to ensure the company is able to hire the workforce it needs.
Grow the Future of Public Media
MPR News is supported by Members. Gifts from individuals power everything you find here. Make a gift of any amount today to become a Member!
"This proposal ensures we can make the investments needed to continue the clean-energy transition toward a carbon-free future while not losing sight of the importance of reliability and affordability," said Minnesota Power vice president of regulatory and legislative affairs Jennifer Cady.
Annie Levenson-Falk, executive director of the ratepayer advocacy group Citizens Utility Board, said the PUC is charged with balancing the ability of the utility to make a healthy return on its investments, with the ability of ratepayers to afford their bills.
"About 13 percent of Minnesota Power's residential customers are behind on their bills right now," she said. "And that's heading into winter when the average amount that people owe typically increases."
Minnesota Power has requested an interim rate increase of about $8 per month for residential customers while the Public Utilities Commission considers the utility's request. If the final approved rate is lower, the utility will refund customers the difference.
CenterPoint, Xcel
CenterPoint Energy is the state's largest natural gas utility with more than 900,000 Minnesota customers.
It's asking state regulators to approve a 6.5 percent increase in its natural gas rates for next year, followed by another 3.7 percent increase in 2025.
If it's approved, CenterPoint says a typical residential customer would see their bill increase by nearly $6 a month next year, and another $2.58 per month the following year.
The utility says it needs the increase for infrastructure improvements. In documents filed with the Minnesota PUC, CenterPoint also mentions changing market conditions and increased operating costs.
It's asking the commission for an interim rate hike of more than 5 percent while the longer-term rate case is pending.
Xcel Energy also filed a natural gas rate increase request with the PUC. It's seeking a 9.6 percent increase in rates for its Minnesota customers. It said the proposed rate increase would cost the average residential customer an additional $6.93 a month.
In its filing with the PUC this week, Xcel said it "has continued to make capital investments in the safety and reliability of our natural gas system and has continued to incur increased costs to serve new and existing customers." The increase, it said, is needed to continue providing reliable service.
It's also asking for an interim rate increase — of 8.5 percent — while its longer-term request is pending.