Counter Stories: In the wake of George Floyd's death - grieving, healing and rebuilding
Counter Stories looks at the efforts of community leaders to rebuild their community in the midst of ongoing trauma.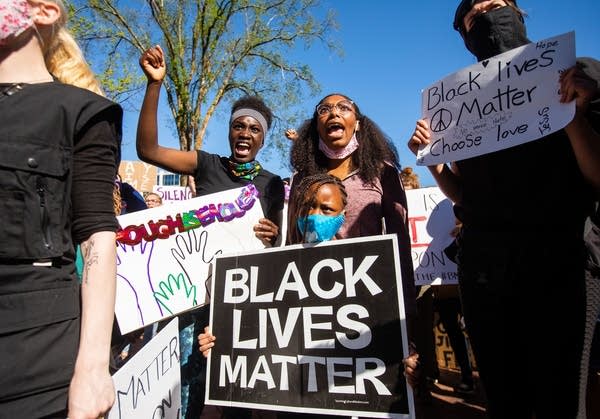 The protesters on the front lines working for meaningful change are still dealing with the trauma of witnessing the killing of George Floyd while in police custody.
Added to that, in recent days they've head to deal with both a militarized police force and white supremacists invading their neighborhoods.
Now communities of color are working to the point of exhaustion - and beyond - to create new infrastructures to replace the local grocery stores and pharmacies that were damaged or destroyed.
And the people heading up most of these efforts are black women - a group that has suffered so much, and is perpetually under supported.
We talk about the best ways to lift up and sustain the efforts of black women and others who are leading the way forward.
Counter Stories is hosted by:
MPR News is Reader Funded
Before you keep reading, take a moment to donate to MPR News. Your financial support ensures that factual and trusted news and context remain accessible to all.