A second life for a small-town newspaper in MN — thanks to a tech company in NJ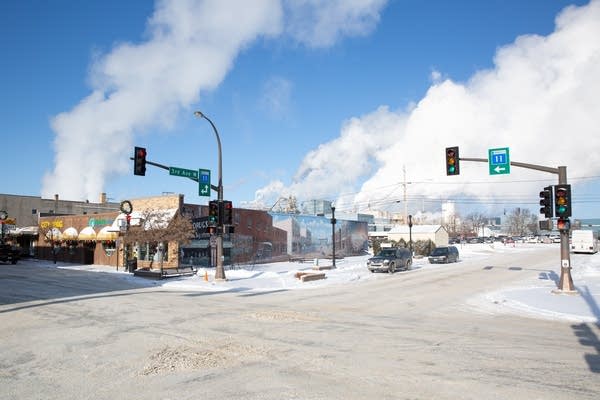 Does your community have its own newspaper? Or maybe a better question is: Does your community still have its own newspaper?
Since the start of the COVID-19 pandemic, more than a dozen Minnesota small-town and community papers have gone dark. One of the most recent closures was that of the International Falls Journal, which, until this summer, published a paper for more than 100 years.
That's when Jeremy Gulban stepped in. He's the CEO of New Jersey-based CherryRoad Technologies, whose media division, CherryRoad Media, has started to come to the rescue of small-town papers.
Gulban told host Cathy Wurzer that he and his team at CherryRoad decided that they wanted to make a bigger positive impact in the world after the pandemic struck, but they couldn't do it in the technology industry because of the reach of the big providers. Thus, CherryRoad Media was born — and launched the Rainy Lake Gazette in the place of the Journal.
Grow the Future of Public Media
MPR's budget year comes to a close on June 30. Help us close the gap by becoming a Sustainer today. When you make a recurring monthly gift, your gift will be matched by the MPR Member Fund for a whole year!
Laurel Beager knows a thing or two about the ups and downs of community newspaper life. She was the editor of the International Falls Journal for decades, right up until it was suddenly closed this summer.
Beager is now the one-woman newsroom at the Gazette. She told Wurzer about the transition and why community papers matter.
Use the audio player above to listen to the full conversation.
Subscribe to the Minnesota Now podcast on Apple Podcasts, Google Podcasts, Spotify or wherever you get your podcasts.