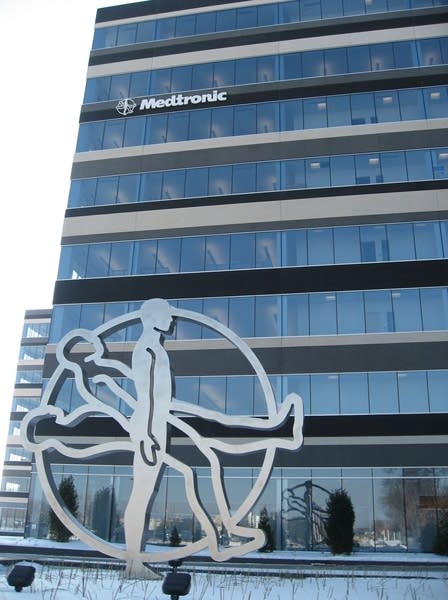 This is Medtronic's second big round of job cuts in recent memory. Last year the company announced the elimination of 900 positions.
The new job cuts will primarily come at the company's corporate headquarters, and in its cardiac rhythm disease management business.
In addition, spokeswoman Marybeth Thorsgaard says some manufacturing and research and development operations will be consolidated, reducing jobs.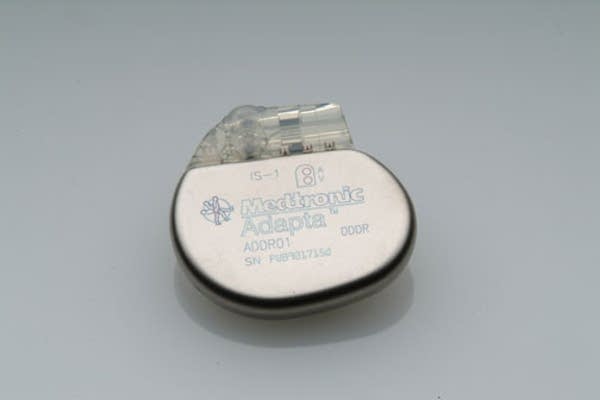 But by next spring, Thorsgaard says the company will add more than 1,100 jobs, including some in the Twin Cities, where Medtronic now employs about 8,000 people.
"We are going to be adding resources and people where we have the greatest opportunities for growth," said Thorsgaard. "Our neuromodulation business is based here in the Twin Cities. And that's one business sector that we have that we see growing at this time."
Medtronic's neuromodulation products treat an array of maladies, by delivering electrical pulses and pharmaceuticals to specific sites in the nervous system.
In Medtronic's most recent quarter, sales in the neuromodulation business grew by 10 percent, while its cardiac rhythm revenue grew by only 3 percent.
Medtronic's heart rhythm business includes implantable pacemakers and defibrillators, and still accounts for most of the company's sales. But neurology products offer more opportunity for sales and profit growth.
"Medtronic is reallocating more of their resources from the heart and to the brain."

Thom Gunderson, Piper Jaffray analyst
"Medtronic is reallocating more of their resources from the heart and to the brain," said Piper Jaffray medical device analyst Thom Gunderson. Gunderson says Medtronic is developing a strong portfolio of products for treating problems in the brain.
"They do have a product for Parkinson's disease, which is an implantable brain stem device. They also are working on epilepsy and depression, and probably some other areas they are not talking about as much," he said.
Gunderson says the reorganization is not only a good business move, but also an action that'll please Wall Street.
"From a Wall Street standpoint, it's all about growth. Medtronic is doing its best to get back on a growth ramp," said Gunderson. "They've done a good job over the last 50 years of building the cardiac side. And the new frontier is the brain. And there's much more growth on the brain side."
Medtronic says employees losing their jobs will be able to apply for other positions within the company.
Jan David Wald, a medical device analyst with the Stanford Group, expects many employees losing their current jobs will be able to apply their skills to new jobs within Medtronic.
"A lot of the skills you have in developing a pacemaker or even a defibrillator go over to the neurological or nureo-stem portion of the company," said Wald.