Douglas McAuthur McCain, a man with Minnesota ties, killed in Syria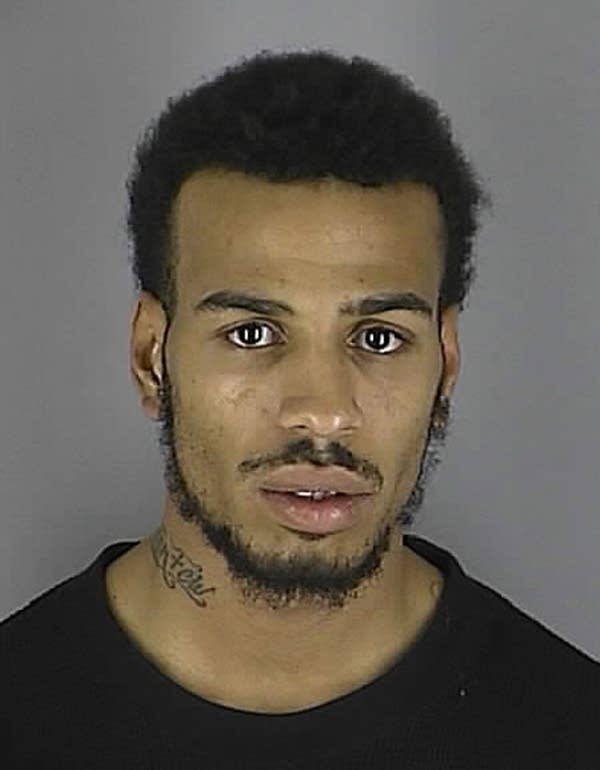 Updated 6:20 a.m.
Douglas McAuthur McCain, a 33-year-old former Minnesota resident, has died in Syria, U.S. officials confirmed Tuesday.
NBC News first reported that McCain was killed fighting for the Islamic State, known as ISIS, attributing the information to the Free Syrian Army and photos of his passport and his body seen by NBC News.
NBC attributed the information to the Free Syrian Army. According to the report, photos "of McCain's passport and of his body-which feature a distinctive neck tattoo--have been seen by NBC News."
Grow the Future of Public Media
MPR News is supported by Members. Gifts from individuals power everything you find here. Make a gift of any amount today to become a Member!
A relative, Kenneth McCain, told The Associated Press that the State Department had called to tell his family that Douglas McCain had been killed in Syria. "We do not know if he was fighting anyone," he said.
Related coverage:
• Obama considers widening strikes against Islamic State militants
• US officials try to gauge threat from American fighters in Syria
• NewsCut: How 'a regular American kid' becomes a terrorist
• Jihad in Syria lures Somalis from Minnesota
"We were aware of U.S. citizen Douglas McAuthur McCain's presence in Syria and can confirm his death," National Security Council spokeswoman Caitlin Hayden said in a statement. "We continue to use every tool we possess to disrupt and dissuade individuals from traveling abroad for violent jihad and to track and engage those who return."
Now, friends are trying to understand what happened to the man they knew in the Twin Cities.
McCain grew up in Minneapolis and New Hope. According to Robbinsdale Area Schools, he attended Robbinsdale Cooper High School from 1997 to 1999, then transferred to Robbinsdale Armstrong High School, which he attended from January to June in 2000. A spokesperson for the district says there's no record he graduated.
According to Minnesota Court Records, McCain had a few encounters with police, mostly in the early 2000s, for driving offenses, disorderly conduct and a minor drug possession charge.
Most recently, he'd been living in San Diego. An acquaintance says that he'd seen McCain in San Diego in March.
Speaking from his apartment in New Hope, Isaac Chase, 28, remembers meeting McCain after moving from St. Paul. He was 11 at the time and didn't know anyone. One day he was in the park near the complex and saw a group of bigger kids playing basketball.
"Doug was the first one, pretty much the first one, to ask me if I wanted to play basketball with him. So I started playing. And ever since then we've been cool and hanging out. We always played basketball from pretty much sun up to sun down."
Chase said McCain was funny and outgoing, a "people person" who advised him to do the right things. The last time Chase saw McCain was in 2008. He heard the news reports of McCain's death in Syria yesterday.
"It surprised me a lot. I mean, just knowing of him, he was a good person, so, it really does."
McCain said in a Twitter post in May that he converted to Islam 10 years ago, adding: "I will never look back the best thing that ever happen to me."
Shortly after reports of his death, friends and family members started posting condolences on McCain's Facebook page, which has since been deleted.
Delecia McCain expressed shock in a Facebook post on Tuesday.
"I really don't understand why and how and I have no words," she wrote. "I never thought this will be the way we say goodbye. This is absolutely unreal to me I love you big brother."
McCain, who called himself "Duale ThaslaveofAllah" on Facebook and "Duale Khalid" on Twitter, was active on social media when he retweeted a post about a Somali-Canadian who also was reportedly killed in Iraq while fighting alongside the Islamic State.
His Twitter bio reads: "It's Islam over everything."
His posts displayed hostility toward gays and Somalis in San Diego. His Facebook photos showed a man who appeared to be interested in music and liked basketball, but he recently started posting photos of the black flag associated with radical jihadists.
McCain appears to have known Abdirahmaan Muhumed, a Minneapolis man who went to Syria and joined the Islamic State.
On Jan. 2, Muhumed shocked his Facebook friends after he posted a photo of himself holding a rifle in one hand and the Quran in the other, with a caption that translates to "Syria." However, McCain seemed to encourage Muhumed to fight.
"[Brother] don't listen to these people," McCain told Muhumed in a Facebook exchange on Feb. 19. "They wish they had your heart continue protecting our brothers and sisters."
U.S. law enforcement and intelligence officials have expressed concern about the influence of hard-line jihadists who are among the rebels seeking to overthrow Syrian President Bashar Assad. Officials say fighters from the U.S. or Europe looking to join the cause could become radicalized and import those influences and terrorist skills when they return home.
FBI Director James Comey said in June that roughly 100 people had left the United States to join the conflict in Syria.
Comey said the terrorism threat of today "has spread, metastasized. ... The traveler problem makes it even more difficult, because the people going to Syria are not from any particular demographic. They're not from any particular part of the United States."
Comey's remarks came during a visit to the FBI's field office in Minneapolis, which has struggled in recent years with several young Somali-Americans leaving the United States to join the terror group al-Shabab in Somalia.
FBI spokesman E.K. Wilson said agents continue to investigate reports that several young men have left the Minneapolis area for overseas locations, including Syria.
"We have done extensive outreach recently, as we have the last seven years, but we've had a concerted effort ... over the last few months," he said, as reports of travel to Syria surfaced.
In a statement yesterday, a National Security Council spokesperson said, "We continue to use every tool we possess to disrupt and dissuade individuals from traveling abroad for violent jihad and to track and engage those who return."
(The Associated Press contributed to this report.)