Wrongly suspected, Wetterling neighbor says cops treated him unjustly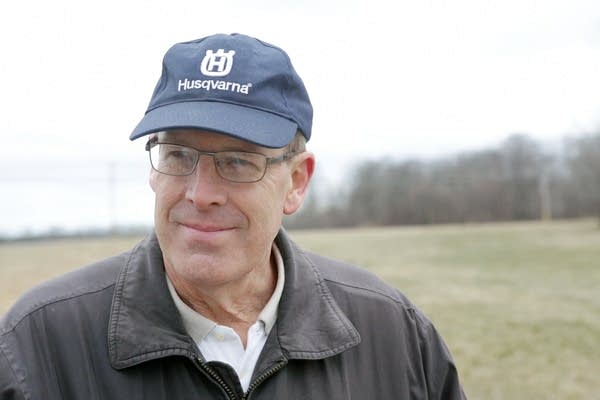 Daniel Rassier, a man wrongly suspected of abducting Jacob Wetterling, says he plans to sue law enforcement authorities for how they treated him.
A Wetterling family neighbor and St. Joseph, Minn., music teacher, Rassier says police treated him like a murderer for years before another man, Danny Heinrich, confessed Tuesday to abducting, molesting and killing 11-year-old Jacob in 1989.
Rassier says he was mistreated by many parties.
"The suit is going to involve many agencies," he said in an interview. "It's going to involve a certain TV news station, a certain reporter. It's going to involve the BCA (Minnesota Bureau of Criminal Apprehension), probably the FBI because they were part of it, and obviously the Stearns County Sheriffs Department."
MPR News is Member Supported
What does that mean? The news, analysis and community conversation found here is funded by donations from individuals. Make a gift of any amount today to support this resource for everyone.
Court documents show how authorities tried to build a case against Rassier, digging up his yard, secretly recording him, looking into his love life and otherwise probing deeply into his affairs. At one point, authorities had Patty Wetterling wear a recording device and ask Rassier if he knew what happened to Jacob.
During that conversation Rassier said he feared someone could put Jacob's body on Rassier's property, making it look like he had killed Jacob.
Rassier said law enforcement authorities' treatment of him was a "blatant, horrific, miscarriage of justice — just completely insane that they could even think that I did something like this."
Rassier said law officers twisted his words and miscast his actions, trying to blame him for the crime.
"Who would not cry when you think of the story of Jacob?" he said. "Come on. So, I'm guilty because I cried about Jacob being taken. That makes me suspicious?"
Rassier said he did what he could to help police capture Jacob's abductor, even agreeing to a police interview under hypnosis.
"We were in complete cooperation, never going, 'Well, you need a warrant,'" he said. "Just complete cooperation. I would never hire a lawyer. The thought would never come to my mind."
Rassier lived at home with his parents, who were out of the country at the time of Jacob's abduction. Investigators interviewed Rassier multiple times, including the night of the kidnapping, according to a 2010 search warrant.
Rassier had told law enforcement he saw a smaller dark blue vehicle enter and leave the driveway between 9 p.m. and 10 p.m. that night. He also said during a November 1989 interview that he "may have seen Jacob in the front seat of that car," according to the search warrant.
Police, though, also spoke with a man named Kevin Hamilton who said he'd pulled his car into the Rassier driveway that night after hearing a police call on his scanner about the abduction.
"It is believed that the Hamilton vehicle is the one described by Rassier as being in his driveway between 9 and 10 p.m. on Oct. 22, 1989," wrote Kevin McDonald, a Minnesota BCA special agent.
Nearly a week after Wetterling's disappearance, FBI agents interviewed Dena Boettcher, a teaching colleague of Rassier's who said she'd gone on one or two dates with Rassier.
Boettcher said she asked Rassier at one point if he'd ever had sex. "Rassier advised her that at the time he believed he had a double personality and that his other self had had sex," McDonald wrote.
Rassier said he was just trying to avoid doing something he didn't want to do.
"The double personality is so bogus," Rassier said. "It's from a lady that I briefly knew. I got into a situation. I realized, 'Hey I got to find an excuse that I don't want to do this.' And the double personality? They got that from that. A lady who really hardly knew me."
Rassier says authorities botched the investigation and he finds it hard to trust law enforcement officials anymore.
The FBI said it will not be commenting with respect to this matter.
MPR News reporter Brandt Williams contributed to this report.