Lawyer IDs Minneapolis officer who shot 911 caller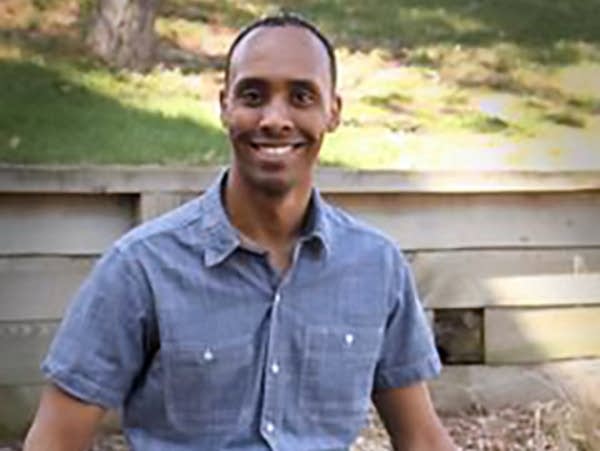 Updated: July 18, 8:28 a.m. | Posted: July 17, 5:32 p.m.
The Minneapolis police officer who shot and killed a woman over the weekend while responding to a 911 call joined the force in 2015 and has been lauded as a trailblazer in the city and within the Somali-American community.
Officer Mohamed Noor last year had been assigned to 5th Precinct police station, where his arrival was "highly celebrated, particularly by the Somali community in and around Karmel Mall," Mayor Betsy Hodges wrote in a Facebook post last year, adding, "the community even hosted a meet and greet event to welcome him. A wonderful sign of building trust and community policing at work."
Grow the Future of Public Media
MPR News is supported by Members. Gifts from individuals power everything you find here. Make a gift of any amount today to become a Member!
On Monday, Thomas Plunkett, an attorney representing the officer, confirmed Noor was the officer who shot Justine Ruszczyk. In a statement, Plunkett said Noor expressed condolences to Ruszczyk's family and friends. "He takes their loss seriously and keeps them in his daily thoughts and prayers."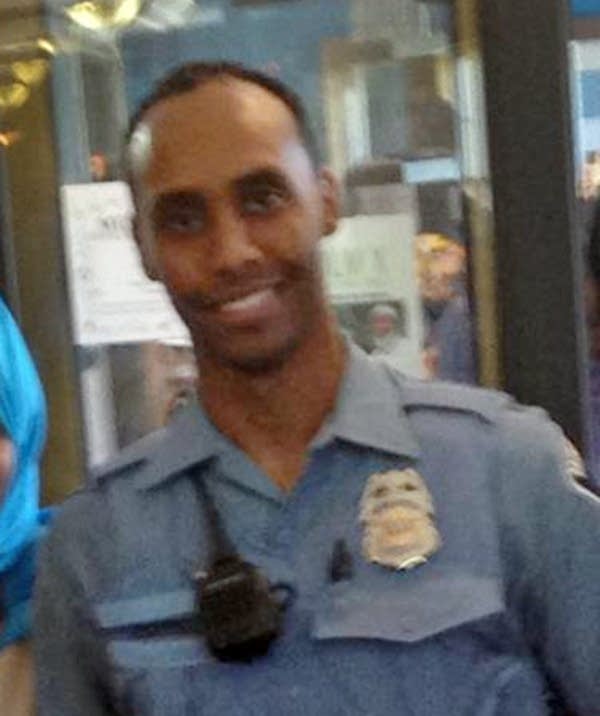 Ruszczyk's fiancé said Monday that Ruszczyk was the one called 911 on Saturday evening to report what she believed was an active sexual assault occurring nearby in her Fulton neighborhood. Details remain sketchy. Ruszczyk's family continued to press authorities for details regarding what happened after police arrived.
Noor has a degree in economics and business administration from Augsburg College. Prior to joining the department, he worked in property management, primarily in commercial and residential properties in Minneapolis and St. Louis, Mo., according to a brief biography posted when he was assigned to the 5th Precinct.
"He came to the United States at a young age and is thankful to have had so many opportunities," his lawyer's statement read Monday. "He takes these events very seriously because, for him, being a police officer is a calling. He joined the police force to serve the community to protect the people he serves. Officer Noor is a caring person with a family he loves, and he empathizes with the loss others are experiencing."
The statement said Noor would like to say more "and will in the future" but cited the ongoing investigations into the shooting and a desire to respect the privacy of his family as well as Ruszczyk's family.
At a time of heightened Islamophobia and anti-immigrant rhetoric, executive director of the Confederation of Somali Community, Mohamud Noor — who's not related to the officer and does not know him personally — says he fears the shooting could be used as another excuse to attack Somali-Americans.
Noor says there should be less attention on the officer's cultural background and more on the culture of policing that leads to civilian deaths. He says this incident is similar to the killings of Jamar Clark and Philando Castile in that it raises serious questions about police accountability.
"No matter who's involved, this is not about race, it's about police culture that needs to be changed," Noor said. "As we look forward to hearing the facts about what happened, the key issue here is we cannot have someone who should be alive dead today because of a police shooting."
At the same time, Noor fears the officer may not get the same level of support from his law enforcement brethren that those in the other recent incidents received.