Climate curious: We answer your questions about climate change
The votes are in, now stay tuned for the answers
Our readers and listeners sent in some terrific questions on climate change, then let us know which questions they are most curious about. Now it's our turn.
Check back soon online and on the air for the answers to these pressing questions on climate.
We'll link off to the reporting on this page and you can also keep an eye out for them, and all of our climate coverage, here!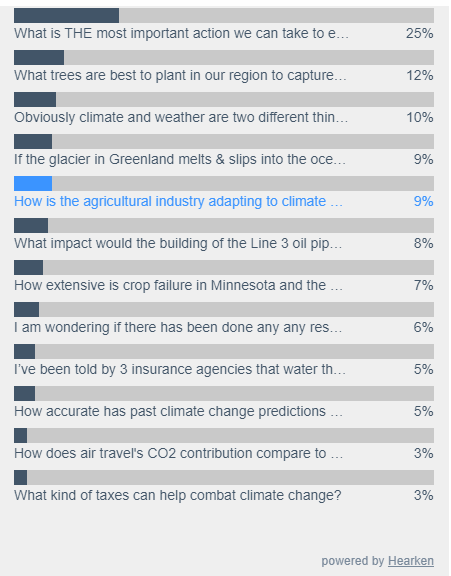 Don't see your submitted question in the list above? We still might include it in a future round. 
Still have questions about climate change? Submit them below and be sure to check back and tune in.