AG adds 1st-degree manslaughter charge in Daunte Wright killing
Updated 8:57 p.m.
Ex-Brooklyn Center police officer Kimberly Potter will face an additional charge of first-degree manslaughter along with the original charge of second-degree manslaughter in the April killing of Daunte Wright, Minnesota Attorney General Keith Ellison said Thursday.
The new charge alleges Potter "committed first-degree manslaughter by recklessly handling a firearm" in shooting Wright, 20, during a traffic stop in the Minneapolis suburb, Ellison's office said in a statement.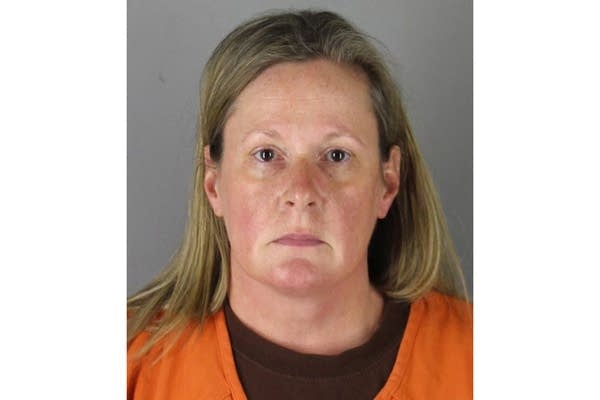 The city's police chief said then that Potter, a 26-year police veteran, had intended to stun the man with her Taser gun but accidentally drew her handgun instead and fired once.
Police body cam footage showed Potter yelling "Taser! Taser! Taser!" to alert the other officers but then pulling her handgun and shooting Wright.
The amended complaint says Potter had completed two trainings related to Taser use within the six months prior to the shooting. In both cases, the officer had signed paperwork, acknowledging she read and understood warnings that confusing a Taser with a handgun could result in death and to follow department training.
Attorneys Ben Crump, Tony Romanucci and Jeff Storms, who represent the Wright family, offered this comment via text: "The amended complaint further details how no reasonable officer could confuse their sidearm for a Taser. Kimberly Potter's killing of Daunte Wright was not a mere accident. We and Daunte's family all commend Attorney General Ellison and his team for working to obtain the strongest and most just conviction possible."
Wright's death sparked days of protests. Potter resigned two days after the killing, as did Tim Gannon, the police chief.
Potter is scheduled to go on trial Nov. 30. Ellison's office took over the case from the Washington County Attorney's Office.
Gain a Better Understanding of Today
MPR News is not just a listener supported source of information, it's a resource where listeners are supported. We take you beyond the headlines to the world we share in Minnesota. Become a sustainer today to fuel MPR News all year long.