County judge may rule soon on Mpls. vaccine mandate for bars, eateries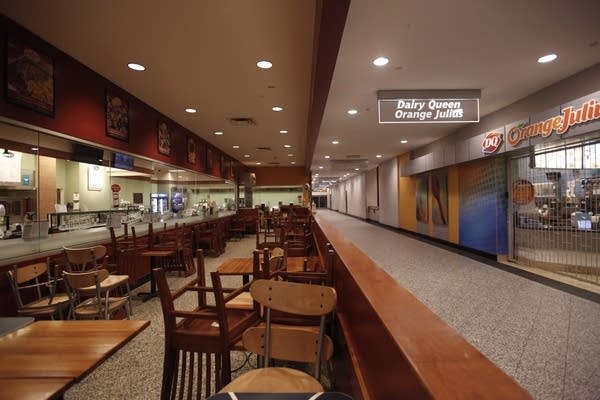 A Hennepin County judge says she'll decide soon whether to suspend Minneapolis Mayor Jacob Frey's vaccination mandate for patrons of bars, restaurants and other public gathering places. Seven establishments are suing to block the directive.
Under the mayor's order, anyone going out to eat or drink in Minneapolis must bring along their vaccine card or a cellphone picture of it that shows a full round of shots. Boosters aren't required. Proof of a negative COVID-19 test administered professionally within the last 72 hours is accepted as well.
The rules also apply at other businesses that serve food and drink, including movie theaters and bowling alleys.
Frey's order took effect Jan. 19. The next day, a group of bar and restaurant owners filed suit. The plaintiffs include Smack Shack and Jimmy John's, and the downtown bars Gay 90's and Sneaky Pete's.
Their attorney Christopher Renz acknowledged the severity of the pandemic and said the lawsuit is not an anti-vax effort. But Renz argued during a Zoom hearing that Frey does not have the legal authority to issue such a mandate, and noted that the governor's statewide emergency declaration ended last summer.
"Emergencies don't last forever. At some point, we have to go back to being ruled by law, not men. The city lacks statutory authority to continue the emergency declaration," the attorney said.
Renz also said that bars and restaurants aren't equipped to enforce the mayor's order, and noted that sales at some are down 35 to 65 percent. He asked Hennepin County District Judge Laurie Miller to grant a temporary restraining order to halt the mandate.
Miller pushed back a bit on Renz's arguments. She noted that case counts fell sharply over the summer but are spiking with the omicron wave.
"Now I see evidence from the city's folks that our hospitals are in dire straits again," Miller said. "We have almost no ICU beds left available. Is it not possible that the emergency can come and go?"
Assistant City Attorney Mark Enslin argued that an emergency still exists, and Minneapolis officials are acting well within their legal authority. Enslin noted that the council has the power to terminate the mayor's order.
"The same checks and balances between the mayor and the council that would normally apply have applied, not only to the emergency declaration, but also to the issues of this particular regulation," Enslin said.
Miller did not say when she'll have a decision on the restaurant owners' request to halt the mandate, but she promised to rule as soon as she can.
The lawsuit does not challenge the vaccine mandate in St. Paul.
Your support matters.
You make MPR News possible. Individual donations are behind the clarity in coverage from our reporters across the state, stories that connect us, and conversations that provide perspectives. Help ensure MPR remains a resource that brings Minnesotans together.