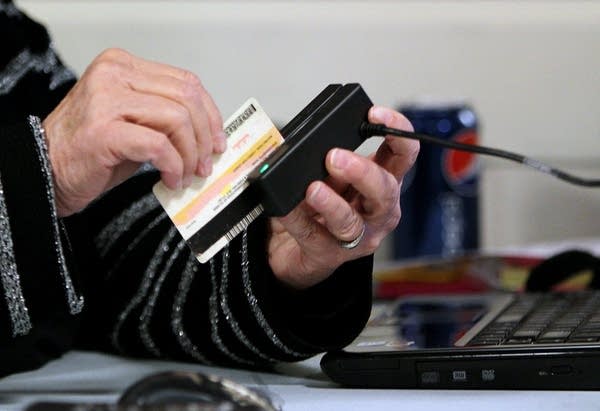 A proposed constitutional amendment to require voters to show photo identification at the polls has cleared another hurdle in the Minnesota Senate.
Republicans on the Senate Finance Committee approved the measure today by a vote of 9-6, sending it to the Rules Committee.
Questions lingered questions about what the ID requirement would actually cost if approved by voters. State officials could not solidly estimate because most details won't be worked out until the 2013 session. But putting the matter on the ballot this fall will cost local governments an estimated $104,000.
Sen. Dick Cohen, R-St. Paul, said the proposed amendment is the first time in Minnesota that he has ever seen an attempt to take away a person's right to vote. Cohen described the bill as a solution in search of a problem.
"We hear these vague allegations of what often is stated as people don't feel very good about the voting system. They have concerns about the integrity of their ballot," Cohen said. "Maybe we should identify those people and just simply hire a few therapists who could maybe help them through the difficulty they're having with their feelings about the voting system."
Sen. Gen Olson, R-Minnetrista, cautioned Cohen to not be flippant, and said that the bill is about protecting the integrity of the voting process.
"Nobody's talking about trying to prevent people from voting," Olson said. "It's just being sure that we respect the constitutional provisions of what is required to vote and maintain that integrity."