Friends, videos describe slain Australian as 'open and inviting'
There's a sanctuary inside the Lake Harriet Spiritual Center in Minneapolis where Justine Ruszczyk used to spend a lot of time.
Visitors are welcomed by a large Taoist symbol, candles and a small sitting Buddha. On a stage at the center, Justine Ruszczyk gave her last presentation, titled "The Mirror Effect." This is a recording of that day from a YouTube video:
Ruszczyk, the Australian woman fatally shot by Minneapolis police over the weekend, moved from Sydney to Minnesota three years ago to focus on teaching meditation and energy work. She was also a trained veterinary surgeon.
"I realized I had lived a very sheltered and beautiful life in Sydney," she said in a video testimonial for the author Joe Dispenza, author of "Evolve Your Brain: The Science of Changing Your Mind," a book Ruszczyk used in her teaching. "Really when I arrived over in the U.S. ... there's first of all 320 million people here, rather than just 20 million people like we have in the whole of Australia, so I really felt an overwhelm of how many humans there are, how much consumption there is."
Grow the Future of Public Media
MPR News is supported by Members. Gifts from individuals power everything you find here. Make a gift of any amount today to become a Member!
She felt inspired to mentor and work with others to live a life where individuals are working with the mind, emotions and the body, said Gary Perisian, president of the Lake Harriet Spiritual Community Center. "She was so open and so inviting, from the first time you met, it's like you knew her your whole life."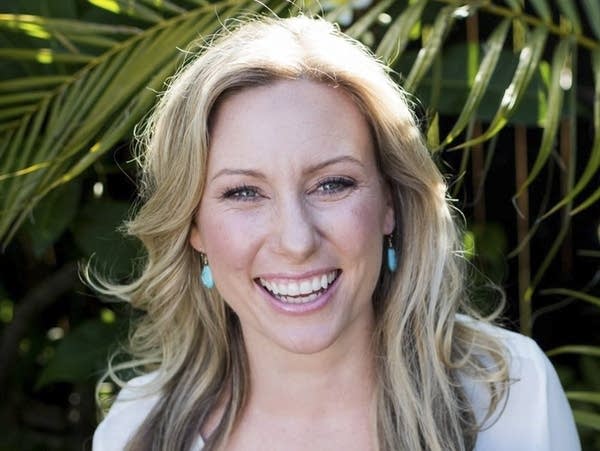 She treated perfect strangers like they were her best friends, he said. And she loved animals. One night, on her way to the sanctuary, she told him her best moment that day was rescuing some ducklings stuck in a storm drain.
"And so she got down on her hands and knees, and collected them out of there and rescued them," he said. "It sounds kind of cheesy and cliche, but that's very much who she was, that she would just help anybody or anything. No fear or no hesitation about anything."
Perisian said Ruszczyk's friends at the spiritual center will miss her terribly. But he added that many of them, because of the spiritual work they do, see her energy simply as transformed. Even in this moment, they suggest that she is working to help the community in the aftermath of the shooting.
"The hope is that her death isn't in vain, that it will spark something, be a catalyst for change," he said. "Everybody just wants to be safe, and they want to be able to call the police, and not be afraid."
A couple who live near the scene of the incident, and who asked not to be identified because they fear retribution for their comments, said they heard the shooting and its aftermath. What they heard led them to think it was an accident.
"We heard a lot of rallying calls for her to hang in there, 'Stay with us, help is on the way,' encouragement, '15 seconds,'" said the husband. "It seems to be a horrific accident."
The Lake Harriet Spiritual Community Center plans to hold a celebration of Ruszczyk's life, but no date has been set.