Freeman: Mpls. cop Noor 'abused' deadly force in Ruszczyk shooting
Updated 5 p.m. | Posted 11:48 a.m.
Minneapolis police officer Mohamed Noor "recklessly and intentionally fired" his gun, killing 911 caller Justine Ruszczyk last July, Hennepin County Attorney Mike Freeman said Tuesday as he announced murder and manslaughter charges against Noor in Ruszczyk's death.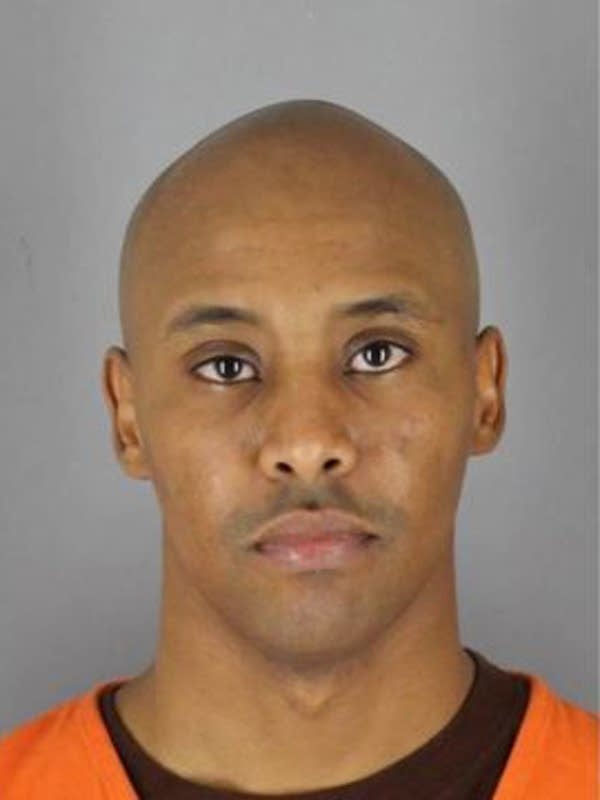 In the seconds between the moment Ruszczyk approached Noor's squad car and when he shot, "there is no evidence that Officer Noor encountered a threat, appreciated a threat, investigated a threat or confirmed a threat that justified his decision to use deadly force," Freeman told reporters Tuesday afternoon.
Grow the Future of Public Media
MPR News is supported by Members. Gifts from individuals power everything you find here. Make a gift of any amount today to become a Member!
Noor was charged with third-degree murder and second-degree manslaughter. It appears to be the first time a Minneapolis officer has been charged with murder in a fatal shooting while on duty.
In Ramsey County last year, St. Anthony officer Jeronimo Yanez was acquitted of manslaughter for shooting and killing Philando Castile during a Falcon Heights traffic stop.
Noor turned himself in Tuesday after an arrest warrant was issued, according to the Hennepin County Sheriff's Office. He was booked into the Hennepin County jail. Minneapolis police said that Tuesday was his last day on the force.
Noor attorney Tom Plunkett called the shooting a tragedy but said his client "should not have been charged with any crime" and that the facts would show Noor "acted as he has been trained and consistent with established departmental policy."
Watch the news conference here:
Minnesota law gives police wide latitude to use deadly force in situations where they fear they'll be killed or others are in danger.
Freeman argued that Noor "abused his authority to use deadly force," although he later acknowledged that convincing a jury to convict a police officer of murder would be a "daunting task."
Freeman also took a swipe at some unnamed Minneapolis police officers who he said did not initially cooperate with his inquiry, forcing him to convene a grand jury and tap its investigative power.
Noor fatally shot Ruszczyk from the passenger seat of his squad car through the driver's side window after he and his partner, officer Matthew Harrity, responded to a 911 call on July 15.
Ruszczyk had called police to report that she thought she'd heard a woman yell for help outside her home in Minneapolis' Fulton neighborhood, telling the 911 operator she was worried someone was being attacked.
Ruszczyk had called 911 at 11:27:01 p.m. from her home on 5024 Washburn Ave. S. after she heard a woman in the alley behind her house who was either having sex or being raped and who sounded distressed.
'Both got spooked'
The complaint lays out a tragic timeline of events from Ruszczyk's 911 call to the shooting's aftermath.
At 11:27:42 p.m. the Minneapolis Emergency Communications department radioed officers Noor and Harrity's squad car.
At 11:27:47, the officers' squad car was dispatched to Ruszczyk's home. Noor sat in the passenger seat.
Ruszczyk called 911 a second time to say the officers had not yet arrived. She was concerned that police might have gotten the wrong address.
At 11:37:29 p.m., Ruszczyk called her fiance, Don Damond, whom she told about the noise in her alley. Their conversation ended at 11:39:10 p.m. after she told Damond: "Okay, the police are here."
Noor and Harrity's squad car entered the alley on 50th Street, heading south, at 11:37:40 p.m. Harrity turned off the headlights and dimmed the computer screen as he drove down the alley. He used his spotlight to look for people on the driver's side of the car, which was the side of the alley directly behind Ruszczyk's home. Harrity's window was all the way down.
The squad car did not stop behind 5024 Washburn Ave. S. It neared the end of the alley at 51st Street at 11:39:34 p.m., 24 seconds after Ruszczyk ended her conversation with Damond.
Noor then communicated with the dispatch center and notified them that he and Harrity were safe and needed no assistance.
Harrity told Noor they would leave the alley and back up other officers on another call as soon as a bicyclist, who was approaching Xerxes Avenue on 51st Street, passed them.
According to the complaint, Harrity said five to 10 seconds after Noor communicated with the dispatch center, he heard a voice behind the squad car and saw a glimpse of the a person's head and shoulders behind his window.
"He was not able to articulate what the noise was, how loud it was, what the person's voice sounded like, or what the person said," the court document said. "He characterized the voice as a muffed voice or a whisper.
"He could not see whether the person was a male, female, adult, or child. He could not see the person's hands from the driver's seat and estimated that the person was two feet away from him. He saw no weapons."
Harrity was startled. He said, "Oh sh--" or "Oh Jesus."
He thought his life was in danger. He reached for his gun and unholstered it and held it to his ribcage, pointing it downward. He said he had a better vintage point to determine a threat from the driver's seat than Noor, who sat in the passenger seat.
Harrity then heard a sound like a light bulb dropping on the floor and saw a flash.
"After first checking to see if he had been shot, he looked to his right and saw Officer Noor with his right arm extended in the direction of Officer Harrity," a court document said. Harrity did not see Noor's gun.
Harrity looked out his window to his left and saw a woman. The woman put her hands on a gunshot wound on the left side of her abdomen and said: "I'm dying" or "I'm dead."
Harrity said he determined that the woman wasn't a threat. He got out of the squad car. Noor also got out of the car, carrying his handgun.
A couple leaving a party at nearby residence heard a gunshot, which was fired at 11:40:15 p.m. The bicyclist then started recording the officers standing over Ruszczyk at 11:40:32 p.m. The bicyclist recorded for 29 seconds and then left the scene. The officers administered CPR to Ruszczyk before paramedics arrived.
Later, Harrity told a sergeant the woman "came up on the side out of nowhere" and that they "both got spooked," according to a body camera video conversation between Harrity and the sergeant.
'American nightmare'
State investigators from the Minnesota Bureau of Criminal Apprehension took over the case after the shooting.
The BCA said squad cameras were not activated and neither officer turned their body cameras on in time to capture the shooting, a fact that led Minneapolis police to change its body camera policy to require officers to turn them on when responding to all calls.
BCA agents finished their investigation into the shooting in September and turned it over to Freeman to consider whether to charge Noor with a crime. Noor has declined to speak to investigators.
Ruszczyk's shooting death sent shock waves through the police force and the city that were felt across the country and the world to Australia, Ruszczyk's homeland, where one local paper ran a headline on its front page calling it an "American nightmare."
Prime Minister Malcolm Turnbull described the shooting as "shocking" and said his government would demand answers.
The shooting led to the ouster of Minneapolis Police Chief Janee Harteau.
Harteau in a statement Tuesday said again that "Justine didn't have to die" and that her family "deserves answers and they deserve justice. This tragedy was the result of the actions of one officer, of which we still don't know why."
'Inexplicable' shooting
Noor has a degree in economics and business administration from Augsburg College in Minneapolis. He worked in a cellphone store and managed a hotel before being hired on as a police cadet in March 2015. He was promoted to a police officer in October 2015.
Noor's first temporary assignments were in northeast Minneapolis' Second Precinct, followed by a short stop in the Third Precinct. In May 2016, he was permanently assigned to the Fifth Precinct that covers southwest Minneapolis.
Two complaints made about Noor are still open; a third was closed with no discipline.
Harrity has been with the department since being offered the position of police officer in January 2015. He graduated from Metropolitan State University with a major in law enforcement in 2015.
Harrity was initially on administrative leave but has returned to work since the shooting.
Ruszczyk was a 40-year-old yoga and meditation teacher. Her friends remembered her at a memorial in August as a spiritual, loving person who cared deeply for animals. She was engaged to be married to fiance Don Damond just a month after she was killed.
A statement from Ruszczyk's family applauded the charging decision: "No charges can bring our Justine back. However, justice demands accountability for those responsible for recklessly killing the fellow citizens that they are sworn to protect, and today's actions reflect that."
Current Minneapolis Police Chief Medaria Arradondo publicly apologized Tuesday for Ruszczyk's death, saying he was "deeply saddened and truly sorry" and that the department would redouble its efforts to build trust with the city's citizens.
Ruszczyk was the 446th person to be shot and killed by a police officer in the United States in 2017, according to The Washington Post, which has been tracking police shootings since 2015.
The newspaper began tracking police shootings after realizing that "data compiled by the federal government was unreliable and incomplete." According to the paper's reporting, 987 people were shot and killed by police the same year as Ruszczyk. Nine of the fatal police shootings that year happened in Minnesota.
Freeman on Tuesday again offered his condolences to Ruszczyk's family. To lose a family member, he said, "at the hands of a person she called for help is inexplicable."
Read the complaint against Noor