Everything you need to know about the police shooting of Justine Ruszczyk
Updated: April 5 | Posted: March, 20
Officer Mohamed Noor's actions the night he shot and killed Justine Ruszczyk in July sent shock waves through the city that were felt across the world. Here's a guide to what we know.
MPR News is Member Supported
What does that mean? The news, analysis and community conversation found here is funded by donations from individuals. Make a gift of any amount today to support this resource for everyone.
What happened
On July 15, 2017, near midnight, two Minneapolis police officers responded to a 911 call of a possible assault in the city's Fulton neighborhood. The call was made by Justine Ruszczyk, who was worried that a woman was being attacked outside her Minneapolis home, according to 911 transcripts.
In the call, Ruszczyk, a native of Australia known professionally as Justine Damond, told a 911 operator, "I can hear someone out the back and I, I'm not sure if she's having sex or being raped ... I think she just yelled out 'help,' but it's difficult the sound has been going on for a while, but I think, I don't think she's enjoying it. I think it's, I don't know."
The operator told her the police were headed in her direction and to call back if anything changed.
Ruszczyk made a second 911 call at 11:35 p.m. asking where the police were — and whether they might have gotten the wrong address.
In responding to the call, officers Mohamed Noor and Matthew Harrity drove through an alley near Washburn and Xerxes avenues with their car's lights off, according to the Bureau of Criminal Apprehension, which led the investigation into the case. Noor sat in the passenger seat.
When they arrived at the scene — the alley behind Ruszczyk's house — Harrity told the BCA that he was "startled" by a sound coming from near their squad car. Right after, Justine Ruszczyk reportedly came near the car's driver-side window, where Noor shot her from the squad car's passenger seat, through the open driver-side window. Ruszczyk was pronounced dead at the scene.
Neither officer had their body camera activated. There appears to be no audio or video of the shooting.
Noor has so far declined to talk with investigators, which is his right. Police officers have the same Fifth Amendment right against self-incrimination as other citizens.
Months after the shooting, little is known about what happened before Noor fired his weapon.
What do we know about Noor's background?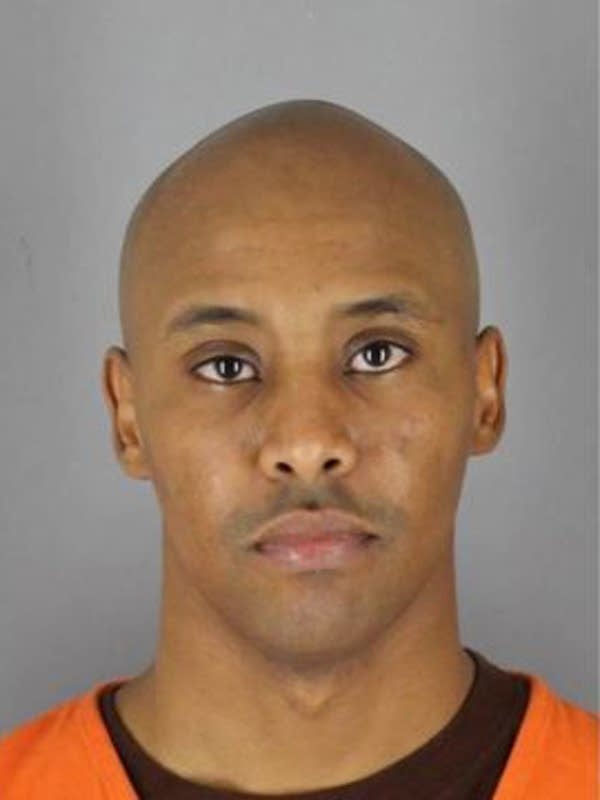 Noor has a degree in economics and business administration from Augsburg College. Before joining the Minneapolis Police Department, he worked in property management, primarily in commercial and residential properties in Minneapolis and St. Louis, according to a brief biography posted when he was assigned to the city's 5th Precinct police department.
"He came to the United States at a young age and is thankful to have had so many opportunities," Noor's lawyer said in a statement in July. "He takes these events very seriously because, for him, being a police officer is a calling. He joined the police force to serve the community to protect the people he serves. Officer Noor is a caring person with a family he loves, and he empathizes with the loss others are experiencing."
Noor took an unconventional path to becoming an officer. Minneapolis' cadet training program has accepted Noor and many other people without formal law enforcement education. They're put through a nontraditional 30-week course that police officials say is condensed but thorough.
When Noor started at the cadet academy, then-police spokesperson John Elder said Noor's group was likely the most racially, ethnically and gender-diverse class in the history of the program.
Noor's personnel file shows that he passed firearms training, critical-incident team training, and active-shooter training. Then-Minneapolis Police Chief Janee Harteau said there was no indication that Noor had any problems during his six months of field training.
Why were officers' body cameras not turned on?
One of the many questions surrounding the shooting was why officers Noor and Harrity didn't activate their body cameras.
"We would like police officers to turn on their body cameras," Hennepin County Attorney Mike Freeman told reporters.
"They were driving up an alley, the victim approached the car," Freeman said. "That's not necessarily a time you must, but frankly I think it's a time you should" start the body cameras.
Harteau said she believed the officers in this incident should have activated their body cameras.
As a way to increase accountability, acting police chief Medaria Arradondo said officer's body cameras must be turned on when responding to nearly all calls. The change in policy came less than two weeks after the fatal shooting of Ruszczyk.
"What good is a camera if it is not being used when it may be needed the most?" Arradondo said at a news conference with Mayor Betsy Hodges. "From this day forward we in the Minneapolis Police Department, we want to add strength to our expectations. Body-worn cameras must be on."
Hodges said the policy changes were in the works before the Ruszczyk shooting.
How did the police chief react to the shooting?
Harteau called the shooting "a tragic death" and acknowledged pain of Ruszczyk's family and the questions being asked in the community.
In an unusual move for a police chief, Harteau criticized Noor's decision to shoot as the "actions of one individual."
She said it ran contrary to Minneapolis police training and expectations. "Justine didn't have to die," she said.
But Harteau herself came under fire over her handling of the case. She had been out of town at the time of the shooting and was criticized for not returning quickly enough.
On July 21, six days after the shooting, Harteau was forced to resign.
What's happened since
Ruszczyk's death has stirred controversy across the United States and internationally as news spread to Ruszczyk's home country of Australia.
Since the shooting, Noor has received death threats, according to records obtained by MPR News.
But the backlash hasn't been limited to officers. Noor is Somali-American, and his race has brought "unwarranted scapegoating" of the community, said Jaylani Hussein, the executive director of the Minnesota chapter of the Council on American-Islamic Relations. He said it's not fair for some to criticize entire Somali or Muslim communities for what Noor did.
"We did not train Mr. Noor, he's just a member of our community," Hussein said. "And our community is not responsible for the actions of one individual who was working for the police department, who trained him."
Hennepin County Attorney Mike Freeman convened a grand jury as part of the process to decide whether to file charges against Noor.
On March 20, Noor was charged with third-degree murder in the shooting death. Freeman told reporters that Noor "abused his authority to use deadly force."
Minneapolis police said that March 20 was Noor's last day on the force.
Nearly eight hours after his first court appearance March 21, Noor was released from the Hennepin County jail.
How many people were killed by police nationally in 2017?
The number of people shot dead by police across the country stands at 917, according to The Washington Post's database that tracks shooting deaths.
In Minnesota, police have shot and killed nine people.
The only other police officer ever charged for a fatal shooting in Minnesota, in any record available, was Jeronimo Yanez who shot and killed Philando Castile at a traffic stop in 2016. The case went to trial in 2017 and a Ramsey County jury acquitted Yanez of manslaughter and dangerous discharge of a firearm charges.
Timeline according to the criminal complaint: